What Is It?
"DaVinci Code Meets Pirates of the Caribbean and your crew are the HEROES"
Join us for the ultimate in escape room adventure! Your crew will enjoy a full day snorkeling trip with all the excitement of finding clues, solving riddles, and uncovering buried treasure to break pirate Anne Bonny's 300-year old curse!
Begin in the Captain's Quarters at the Tropical Treasure Hunt storefront in Havensight. Your crew will be briefed on the history of the Golden Age of Piracy and the cursed pirate Anne Bonny. Once you receive your next clue, you will have to sneak into the Pirates Treasure Museum to  "borrow" a 300-year old map. The map will direct you to your next location, a tavern on the east end of the island. There, you will join forces with your captain, a descendent of Anne Bonny.
Once on board, your crew will head to a beach front tavern on the island of St. John. You will swim in to the bar to enjoy local beverages while solving your next clue. Your next snorkel stop is a hidden cay off the north side of St. John. Here you will find your next clue among the fish and other incredible ocean life. Your final stop is a beach on the east side of St. Thomas, where you will uncover the chalice of eternal life, thus breaking the curse and freeing Anne Bonny.
Prior to the hunt, you will have the option to select your own custom treasure to surprise your fellow crew members from our selection of merchandise (treasures purchased separately). You can also provide us with your own treasure to put in the chest (eg., birthday gift, engagement ring, etc).
Please note: This experience is limited to experienced swimmers only. You will need to be able to swim 100 yards from the boat to shore at two beaches.
What's Included
7.0-hour immersive and challenging land and sea treasure hunt with plenty of surprises and thrills along the adventure
Fuel to St. John and back to St. Thomas
Captain's fee
A friendly & professional treasure hunt guide to provide piracy history and supply hints throughout the adventure
Private transportation on land and sea
Snorkel gear, flotation devices, etc
2 alcoholic (or non-alcoholic) beverages
Hearty appetizer
Delicious deli sandwich or wrap from Moe's Fresh Market Deli
Dry bag storage for bringing any valuables to and from the boat
Adventure Pack with tools to solve the challenges faced during the adventure
A walkie-talkie to get in touch with your guide if you need any hints
Pirate swag to get in the swashbuckling spirit
Tropical Treasure Hunt souvenir map
Bottled water and snacks
What to Bring
Suitable shoes for walking (no more than 5 minutes at a time)
Comfortable clothes
Bag with bathing suit, towels, and flip flops
Cash if you would like to purchase anything at our partners' establishments including gift shops and quick order food & drinks at a beach bars
Sunscreen
Your sense of adventure & thinking cap!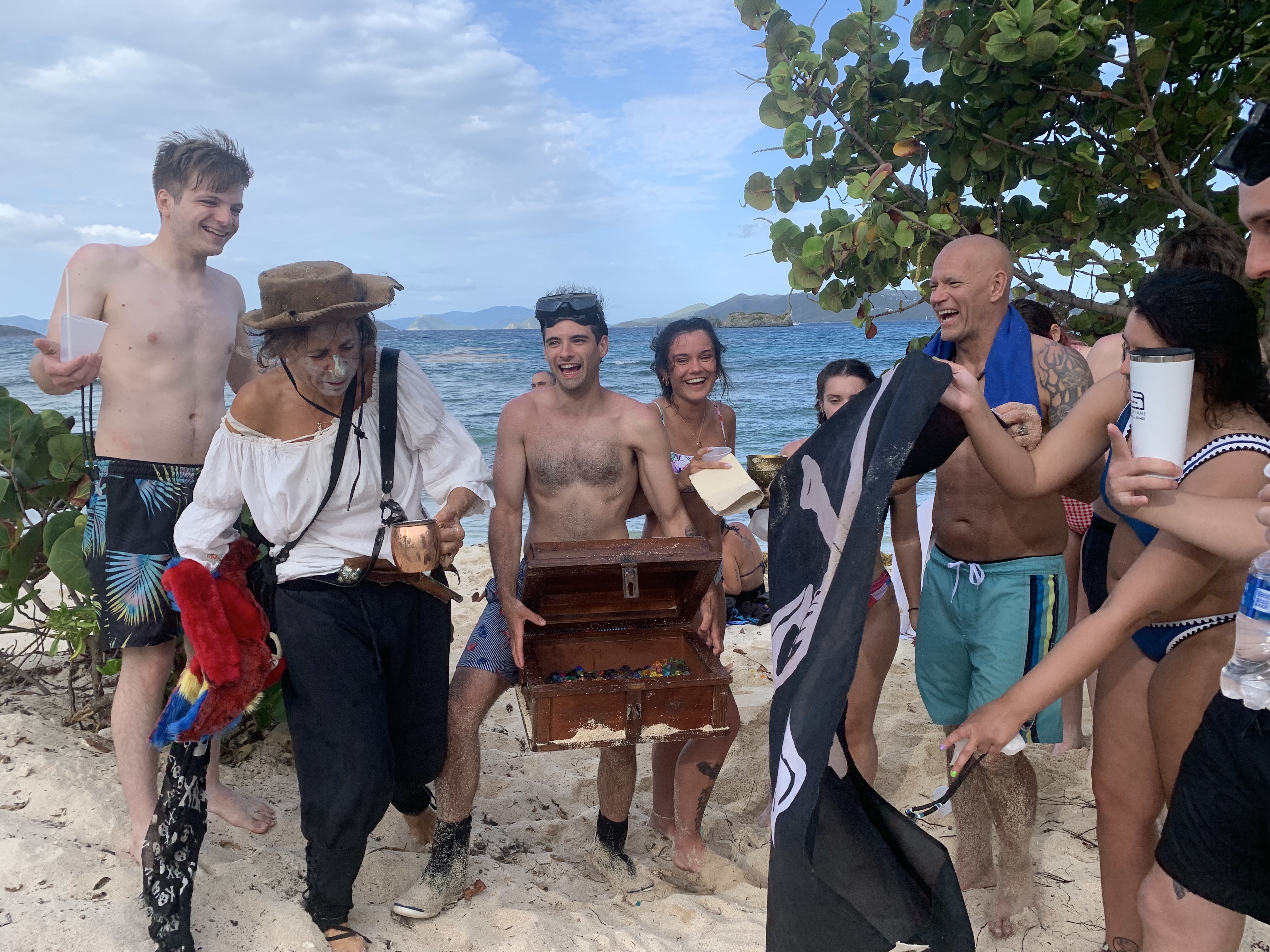 Shane S, May 2022
"Piracy at it's finest"
"This is Amazing race/escape room/geo cache/pirate scavenger hunt. This is crazy awesome from start to finish. The planning it took for this is insane. This adventure was priceless...you go to 3 different locations to snorkel, snacks, drinks, and lunch are provided and a full day of REAL adventure. Do not miss this."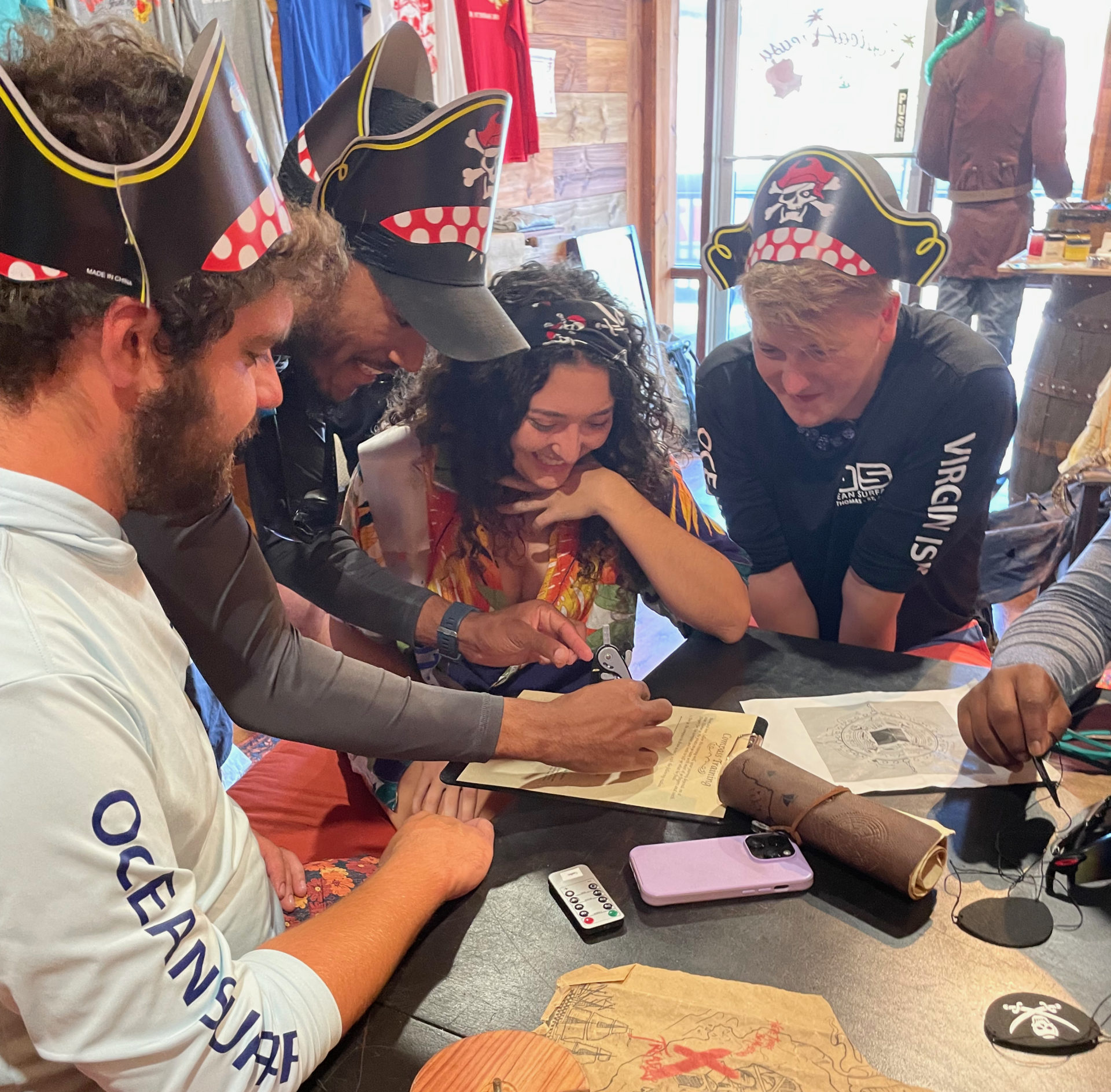 jljanjua, December 2018
"Great experience!"
"Clues were a lot of fun to figure out and we even had Pirate Hats to wear! I highly recommend looking into this experience as part of your next visit to St. Thomas! I can't wait for my next Treasure Hunt!!!"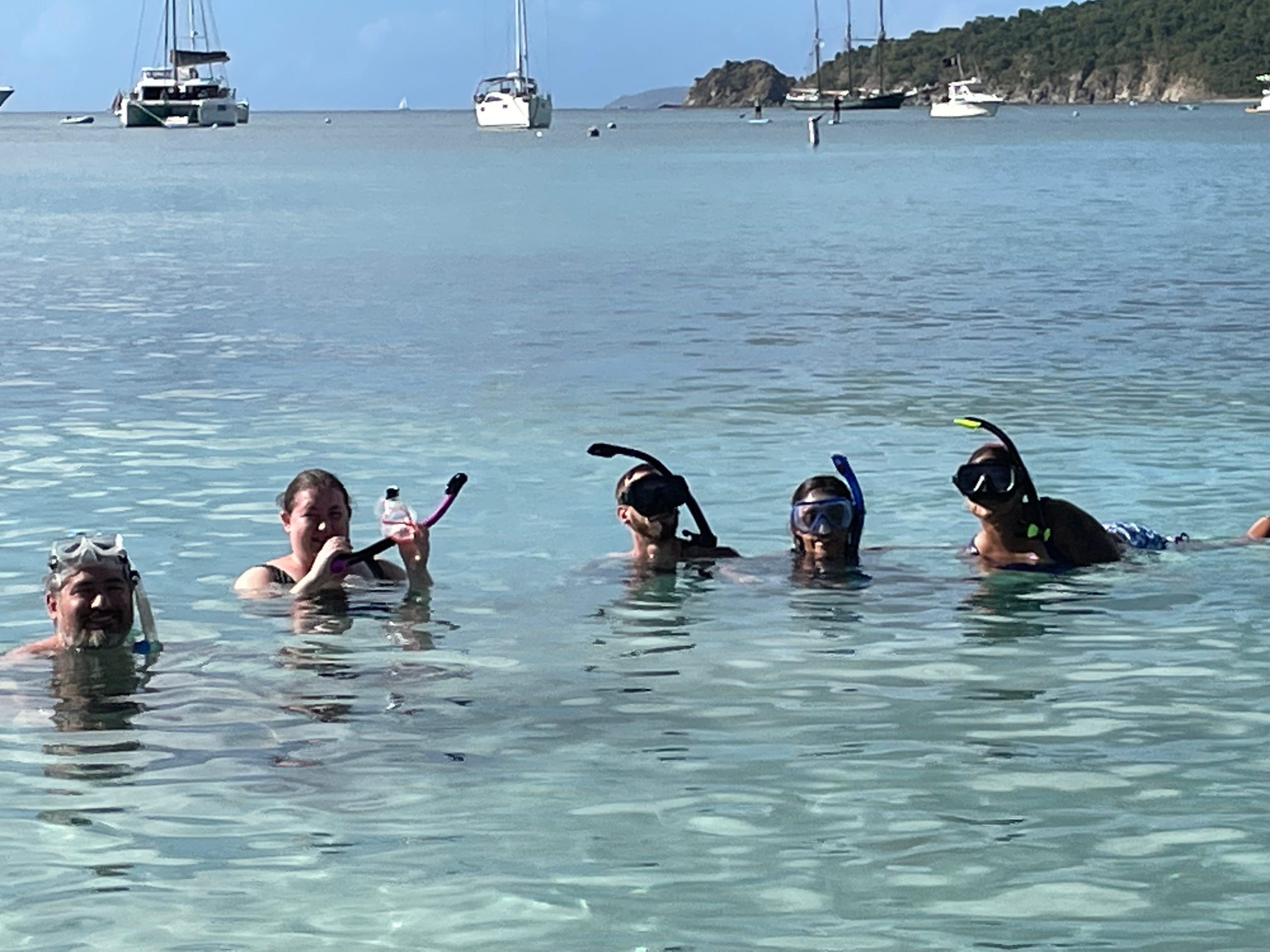 SCleninden, February 2023
"Boat and beach treasure hunt"
"The boat charter treasure hunt was so much fun; searching for clues and hanging out in such an amazing environment!"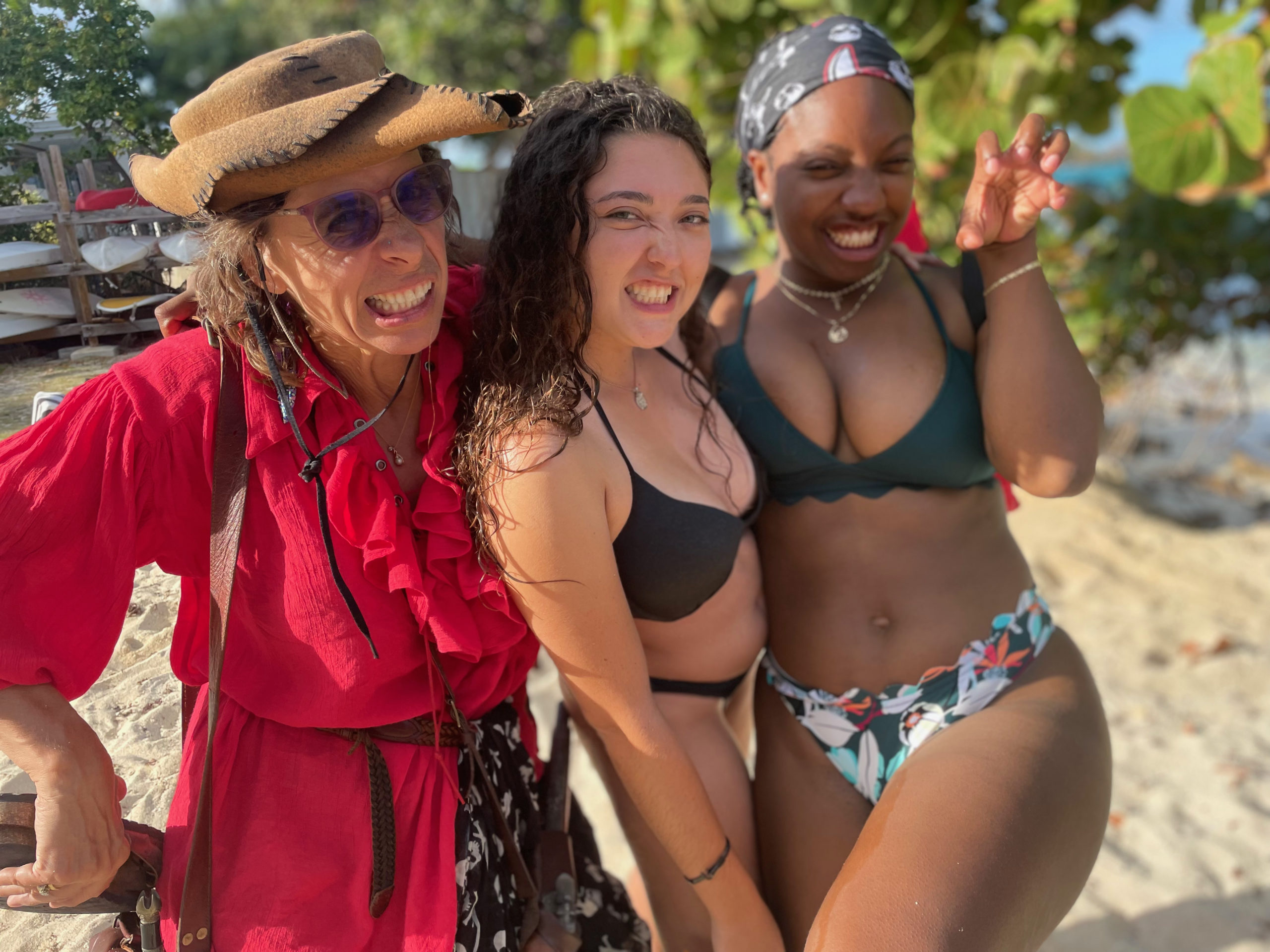 jenniejan, March 2019
"A true pirate adventure!"
"We went snorkeling and saw beautiful sea turtles...and learned about piracy! Truly one of a kind day. Everyone loved it!"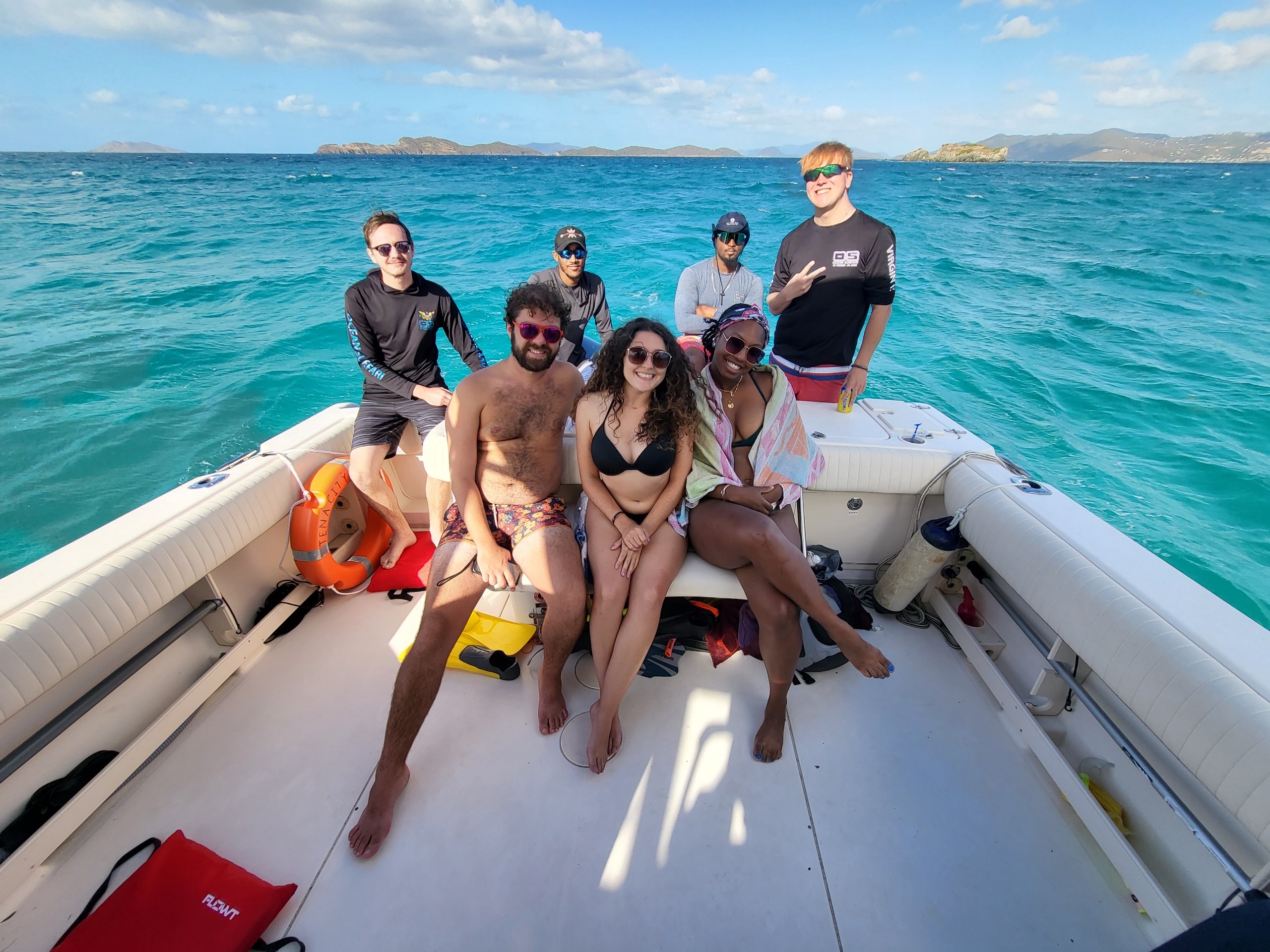 Kylie, March 2023
"SO fun!"
"We loved the part of our excursion that took us on a boat to St. John to snorkel with the sea turtles!"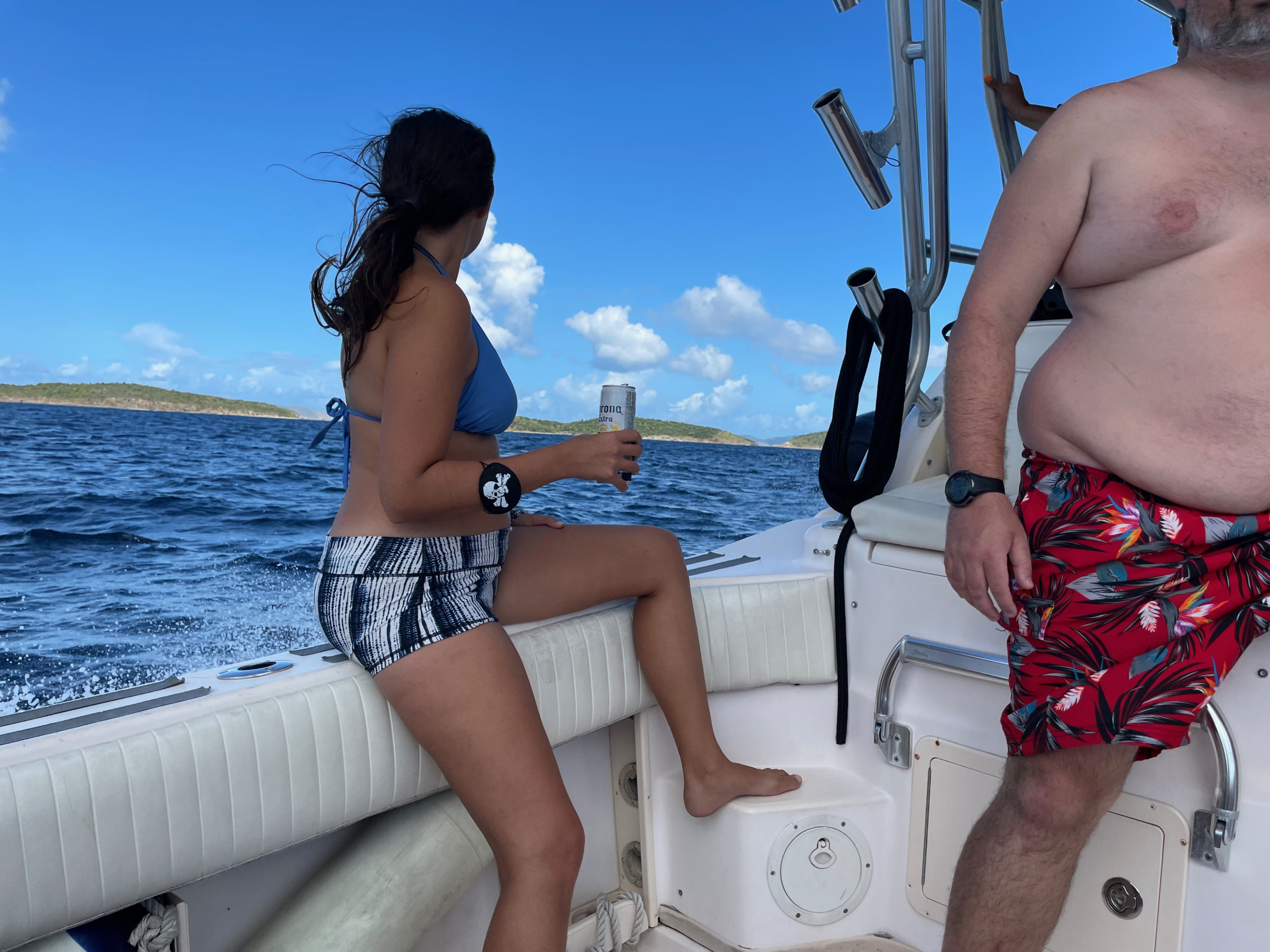 Samir Janjua, December 2018
"So FUN!"
"Each clue was an adventure and we ended on a beach where there was live music playing. I had such a great time and I'm so glad I got to experience this. I will definitely be doing this again!"