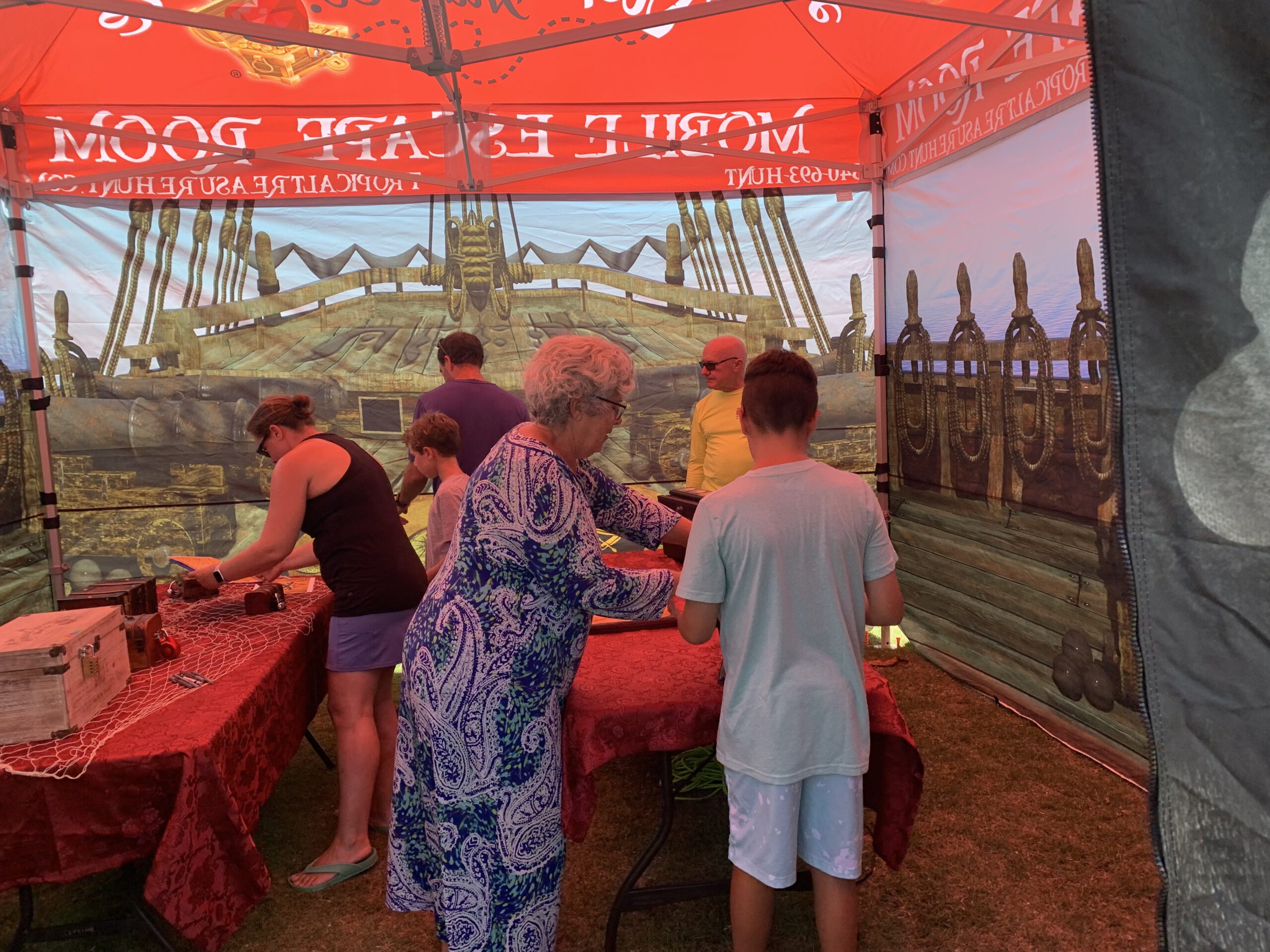 Now available at an event near you! Our Mobile Escape room tent features up to 30 minutes of mind-teasing fun! Can you and your group open all seven boxes and break Blackbeard's Curse?
Have you ever wanted to meet a real pirate? What about a spy? Now you can! Our skilled pirate actors are available for hire for individual events or can be added to any of our private hunts.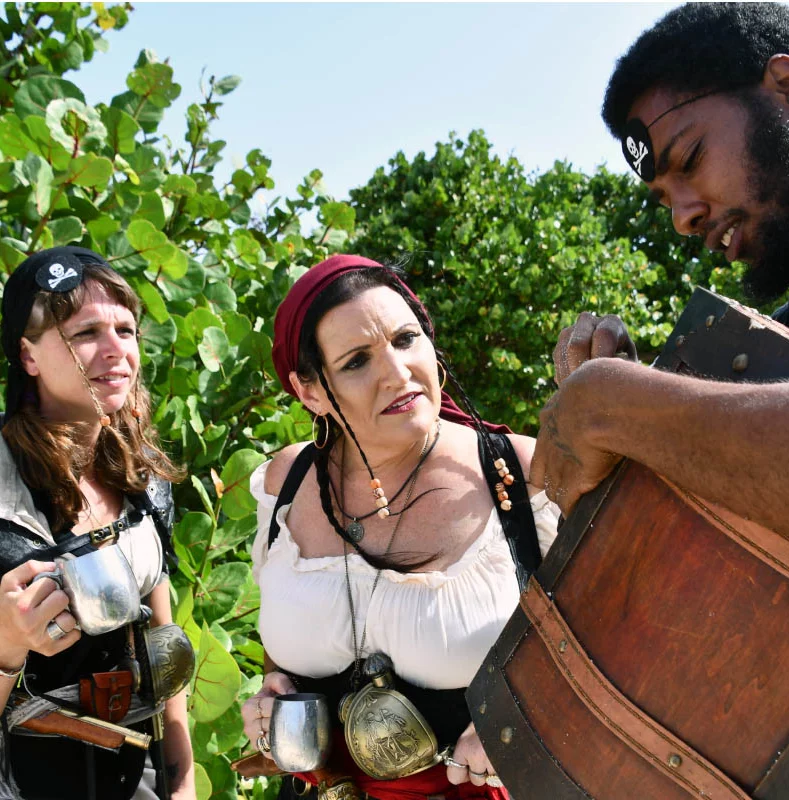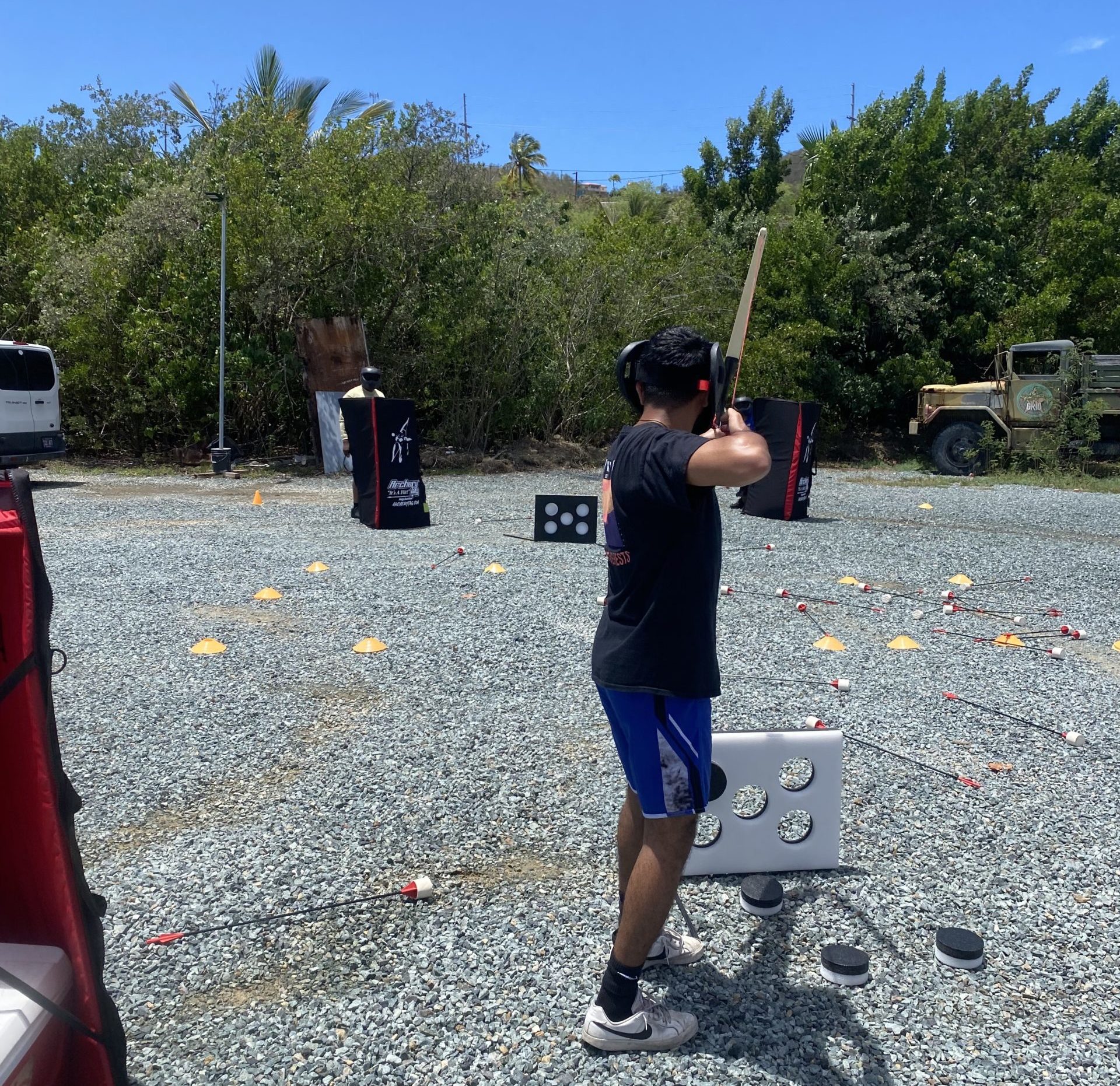 Practice strategy and teamwork while exercising your body! Our padded arrows, helmet, and targets allow the players to safely sharpen their hand eye coordination while building their collaboration.
Our state-of-the-art augmented reality technology is now available for remote team building activities!