Angela has always been special to me. I wanted to create a memorable day for her birthday right here on the island we both love. I devised a plan to create a treasure hunt customized for her. I created pieces of a treasure map that included love notes and riddles for her to solve. I hid each piece in various parts of the island that we enjoyed experiencing including our favorite beach, hiking trail and even our favorite restaurant. The completed map allowed her to find a real-life treasure chest that contained a photo album filled with our adventures. Our relationship was the treasure.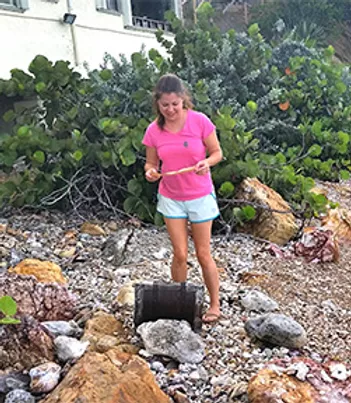 I will never forget the excitement and love I felt as I experienced my treasure hunt with Anthony by my side. The entire day was built around my favorite activities. I couldn't stop smiling! We received so much great feedback on the gift of a treasure hunt and before long Anthony and I decided to create adventure filled treasure hunts for others. We want our clients to experience the same amount of fun that we felt on that beautiful day in September.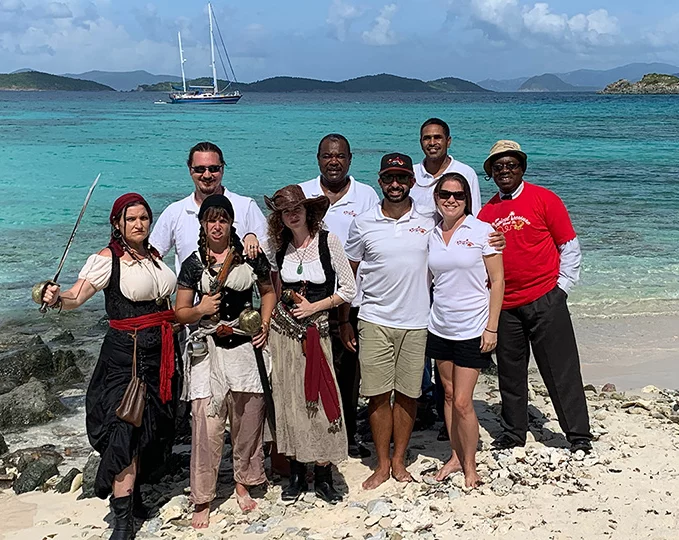 Since then, our team of client-focused professionals has helped create memorable experiences for amazing families, couples and teams with diverse backgrounds. Some call the Virgin Islands their home, and others are experiencing our beautiful island for the first time. Nevertheless, they all share the same desire to make the people they love feel treasured in a one of a kind and memorable way. We look forward to helping you become a HERO in the eyes of the ones you treasure!
To Create Memorable Adventures that Bring People Together
Our mission is satisfied when every client that experiences a Tropical Treasure Hunt walks away with a memory of a day they will never forget; a day that made them feel they were on a real adventure and most importantly, a day that brought people together. Our definition of adventure is an immersive experience that brings the senses to life and builds stronger relationships by going through a shared novel experience.
To Provide a World Class Quality Experience & Team Building Opportunity that is the Most Memorable in the Caribbean
Our vision has become a reality when clients (families, couples, corporations, teams, etc.) believe they experienced a memorable adventure. Also, when we continue to relentlessly pursue methods to improve the quality of our experiences, day after day. Finally, our vision has transformed into a reality every time our treasure hunt brings people closer together.
Quality is our north star & we relentlessly pursue and invest in creating an immersive experience with world class quality that our clients will remember for years to come.
We believe if you are not growing you are dying; we believe the best way to grow is to get out of your comfort zone. We also know that failing fast & failing forward can be the best ways to grow & be productive. We commit to growing ourselves & our service.
We strive to do the right thing. This includes doing the right thing for clients, our teammates and business partners, and the community in general. We will not comprise our integrity.
At the Tropical Treasure Hunt Co. we know there is no more valuable ability than to persevere in the face of obstacles. We don't shy away from challenges but embrace them to grow more competent. We buy into the credo 'Our greatest glory is not in never falling but rising every time we fall.'