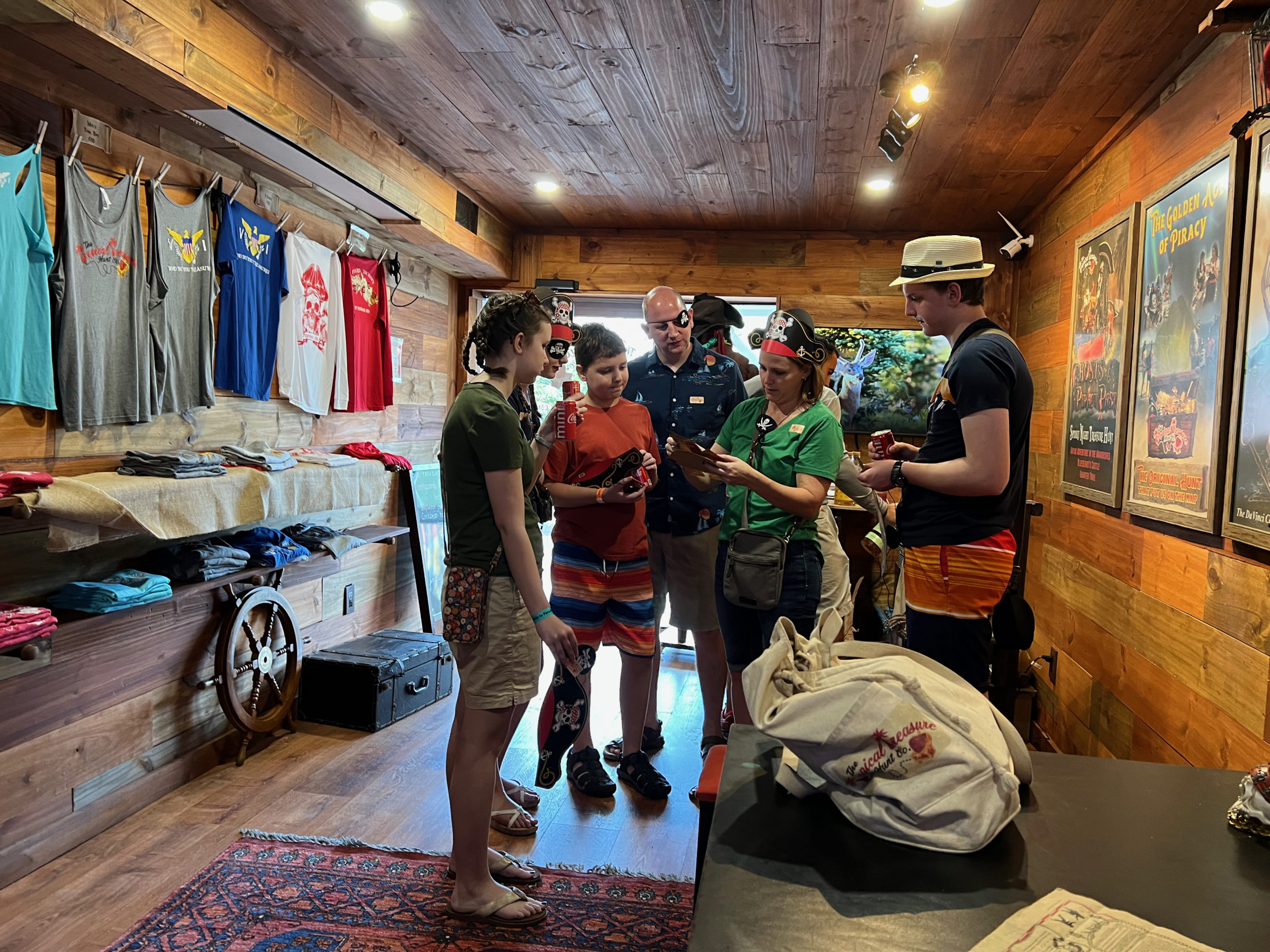 After a brief hiatus, our Pirates, Puzzles, and Rum Hunt is back in action! Popular with tourists and locals alike, this treasure hunt combines the best elements of escape room and bar crawl for the adventure of a lifetime. You and your crew will learn about St. Thomas pirate history while visiting various taverns to find clues and solve puzzles in search of the treasure of the fierce pirate Anne Bonny.
The Adventure
Start by beating the Turbo Escape Room in the Captain's Quarters, our storefront in the Havensight Plaza. From there, your crew will visit the Pirates Treasure Museum. Next, you will enjoy the amazing views from 700 feet up at the Paradise Point Sky Ride! Also included for your crew is a delicious appetizer, transportation, snacks and bottled water, and of course, plenty of rum!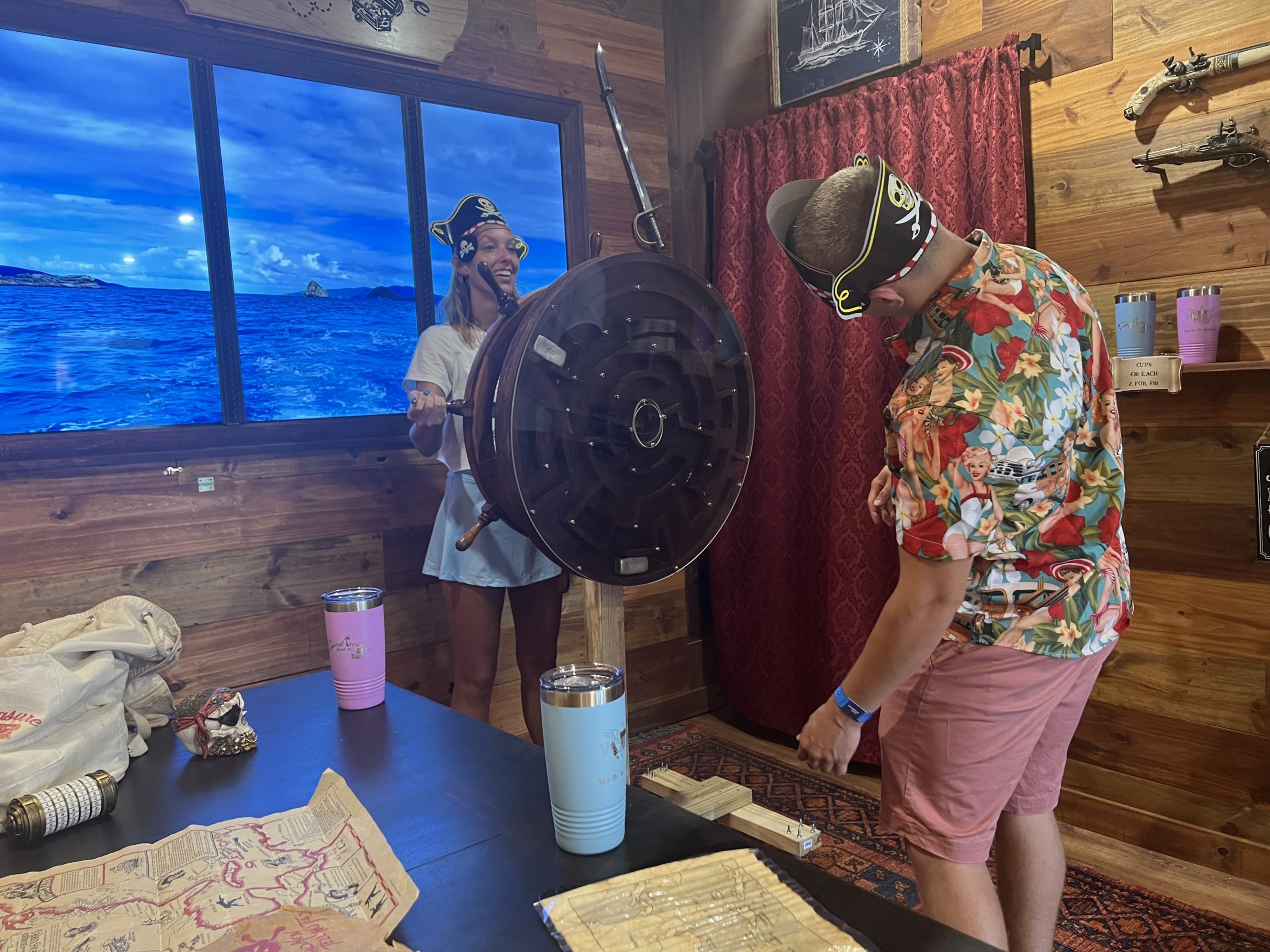 The Reviews
Hannah and her family from Ohio, escape room aficionados, cannot recommend Pirates, Puzzles, and Rum Hunt enough. According to her, "If you like escape rooms, this one was on another level because you get to walk around the island and beach, eat and drink along the way, and enjoy great people!" Read her whole review on TripAdvisor.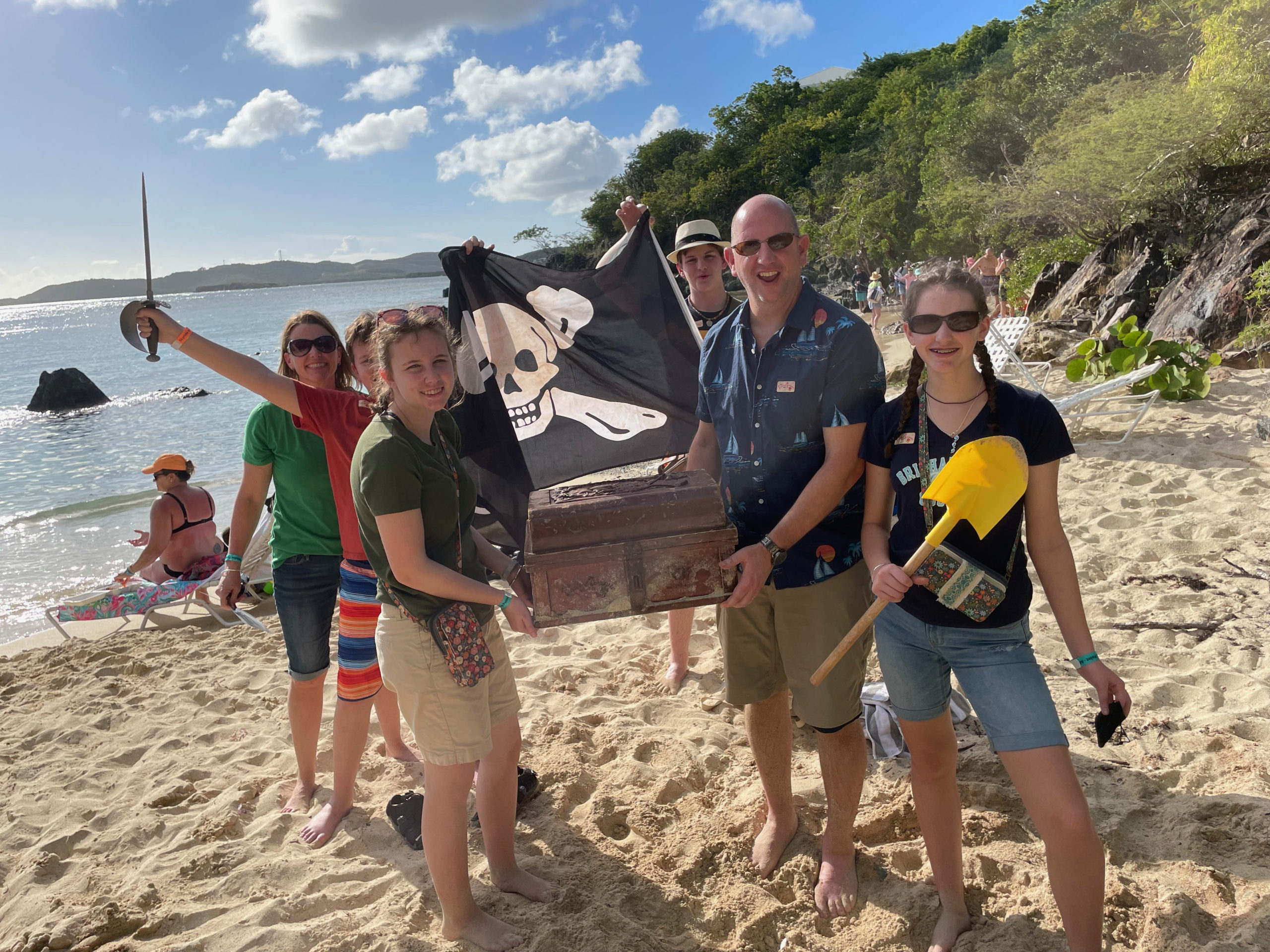 Never done an escape room before? We've got you covered! Your professional treasure hunt guide will be just a walkie talkie call away to offer support with any clues and provide transportation across the island. Click here to reserve your Pirates, Puzzles, and Rum Hunt today!