Tropical Treasure Hunt's expansion continues, hosting the first corporate team building event of its new location in St. Pete Beach on Saturday, January 21. 
The Team Building Event
Local logistics solutions provider CURA Freight gathered at Upham Beach to participate in a custom team building event with Tropical Treasure Hunt. This event included team competitions, solving riddles and puzzles, and creativity. The team had a blast with the fun and challenging activities. Said CEO Eddie Santucci, "We haven't laughed so hard as a group like that. It was fun." Team member Anastaija said in her review, "It was so so much fun interacting with each other, laughing and cheering one another with so creative games that kept us curious till the end."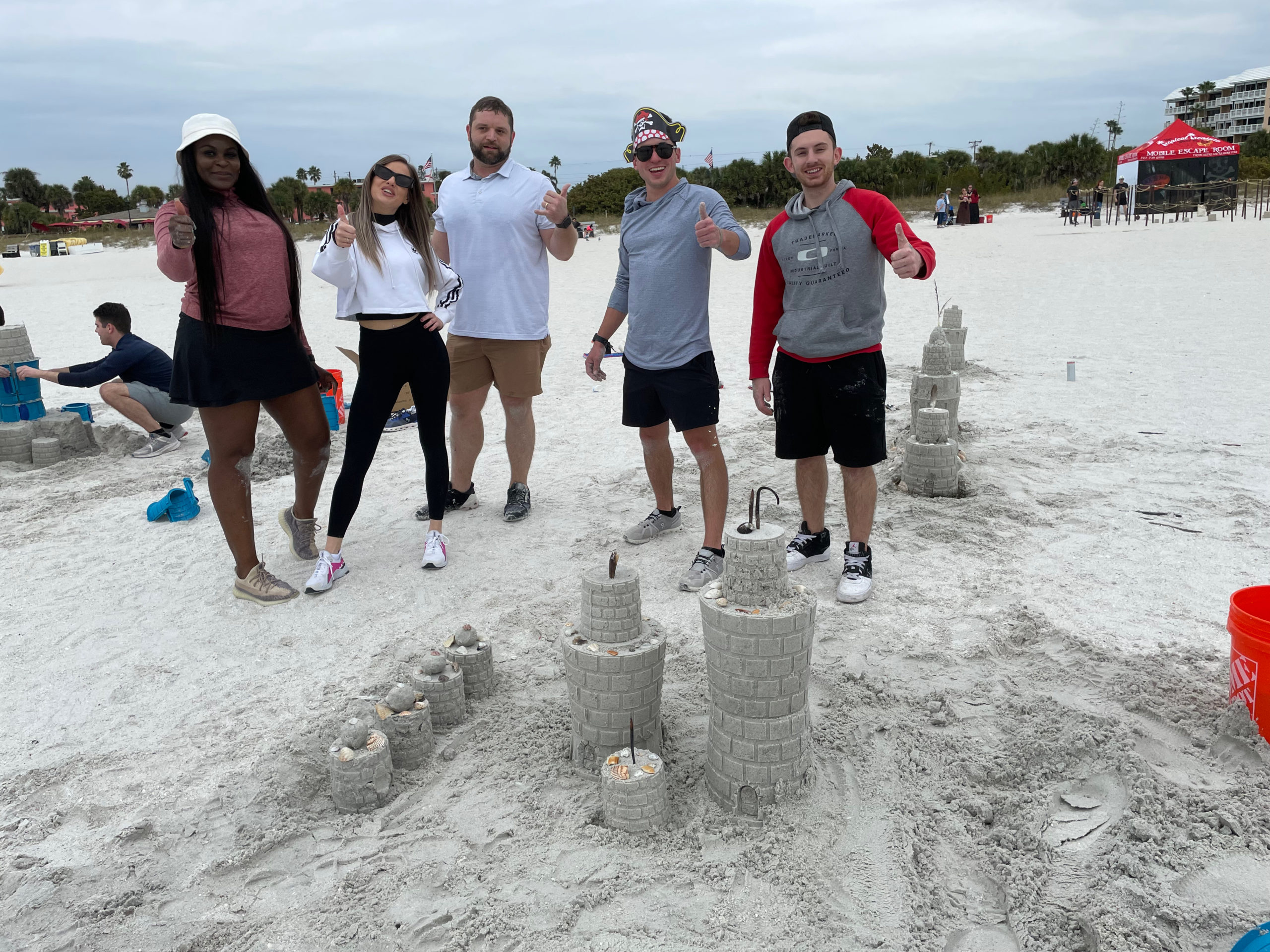 The twenty employees divided into four teams of five and competed in three team building competitions and a pirate-themed treasure hunt bar crawl. The teams competed in the Blindfold Maze, the Mobile Escape Room Tent, and the Create A Castle Competition. They then searched for clues in local hot spots Mad Beach Brewing and Pirates Pub -N- Grub.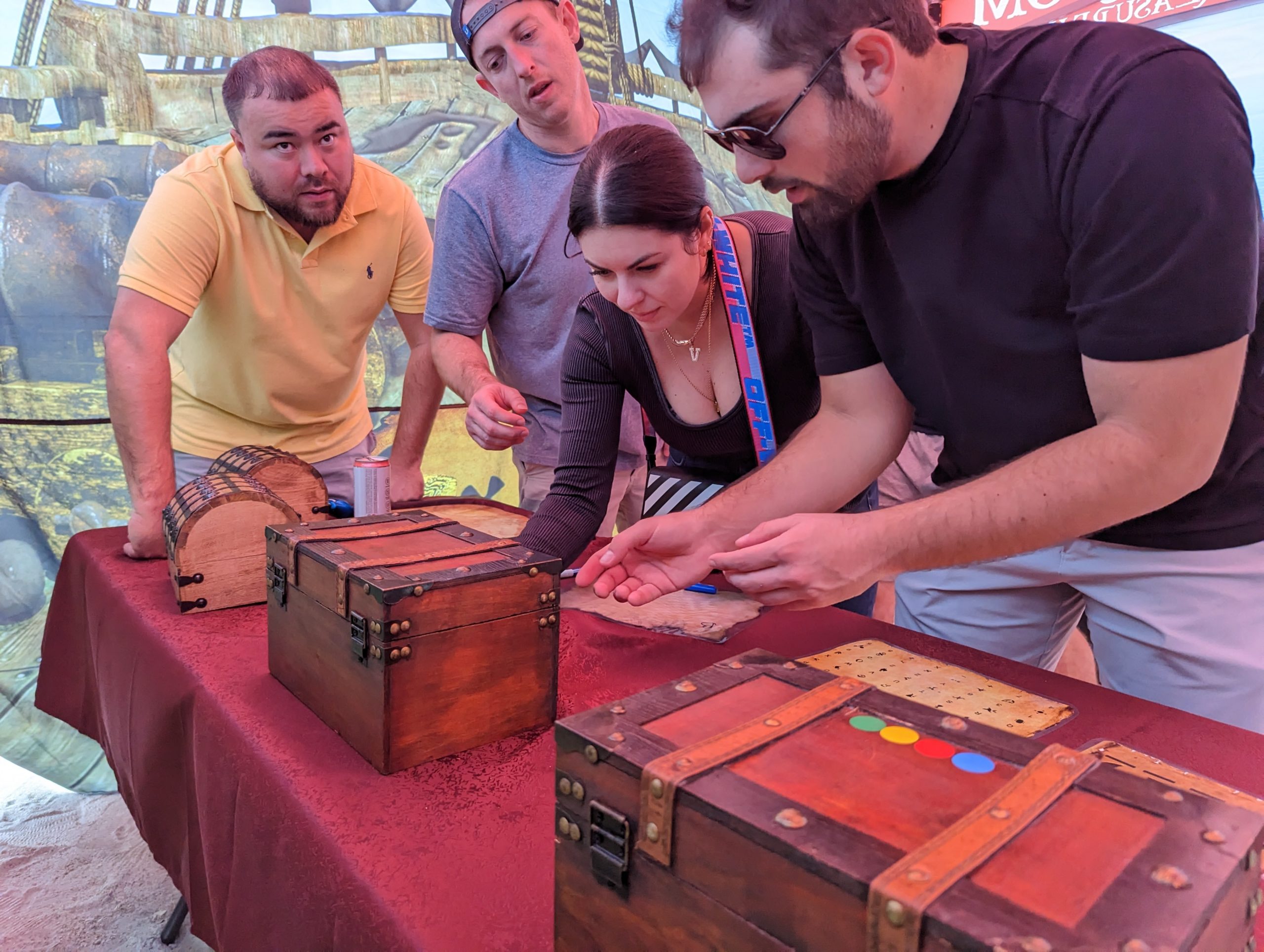 The Team Building Games
In the Blindfolded Maze, one team member directs their blindfolded partner around a rope maze. To add to the challenge, the maze is filled with obstacles, dead ends, and other challenges. The team with the fastest average time wins this competition. The Mobile Escape Room is a 30-minute escape room competition. The team has to solve puzzles to unlock 7 boxes and break Blackbeard's curse. The team with the fastest time wins. The Create A Castle competition requires team members to collaborate creatively while using sandcastle molds, shells, and other beach treasures to build sandcastles. The teams are judged on quality of design, creativity, and teamwork.
Create A Castle founder and owner Kevin Lane weighed in as one of the judges, saying "When we saw what they built and the speed at which they built their castles and layouts we were stunned!… Bravo to all of the artists who left it all on the beach that day and built masterpieces out of sand and water!" Finally, team members had to find a variety of clues including crossword puzzles, picture clues, and hidden ink clues at Mad Beach Brewery and Pirates Pub -N- Grub.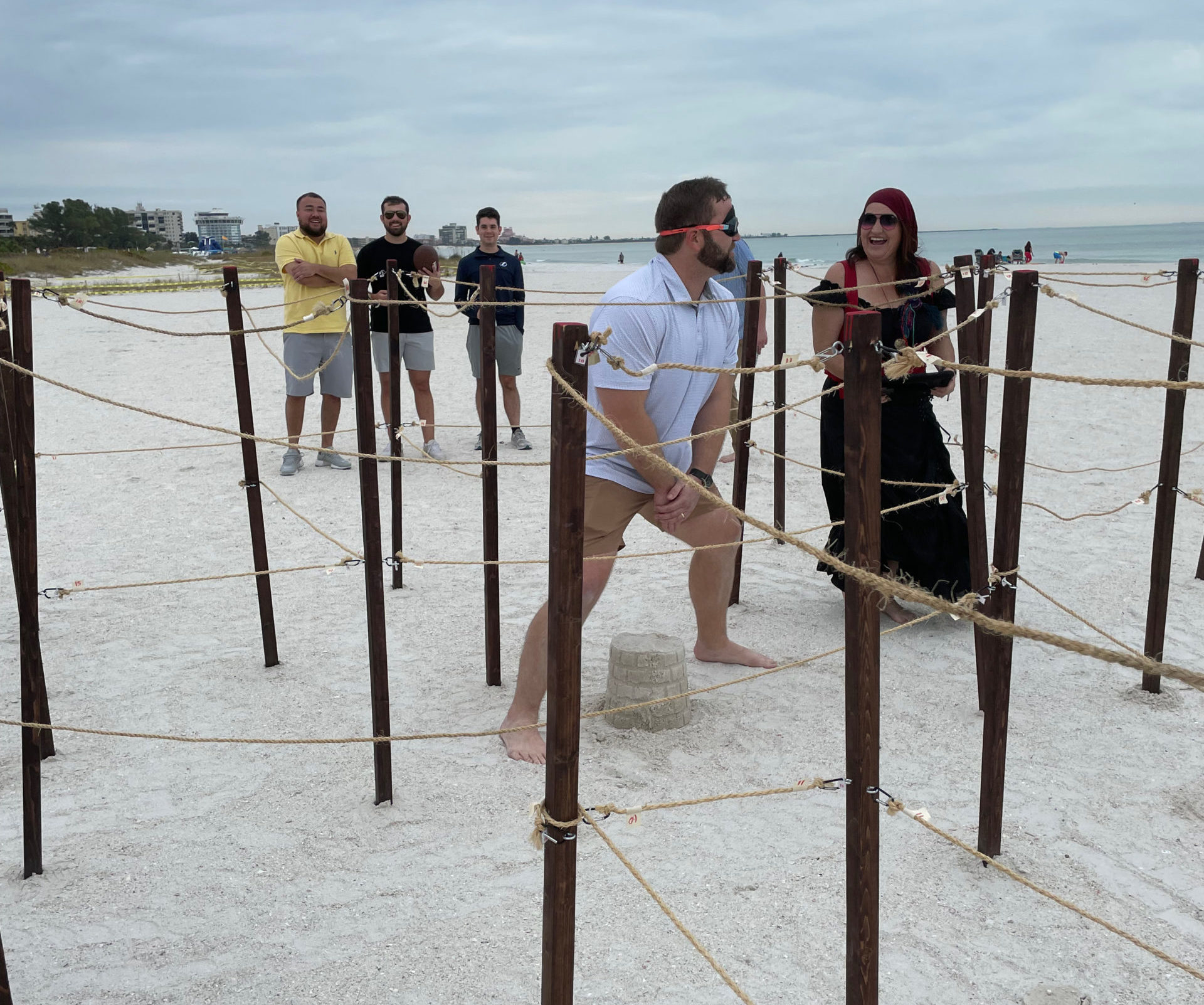 The Team Building Skills
The competitions included in Tropical Treasure Hunt's team building events enable employees to practice crucial professional competencies while spending time together in non-work settings. These skills include communication, collaboration, leadership, community, critical thinking, and time management. The activities lead to stronger connections among team members and level the playing field between employees and leaders.
Additionally, Tropical Treasure Hunt encourages managers to nominate future company leaders to captain each team, giving them the opportunity to make decisions impacting the team and their score. For example, the CURA Freight event's Blindfold Maze included an option for blindfolded team members to carry an egg in a spoon through the maze, earning 30 seconds off the team's score. Company leaders love that their future leaders get the chance to lead their team in a high-pressure, low-risk decision making situation.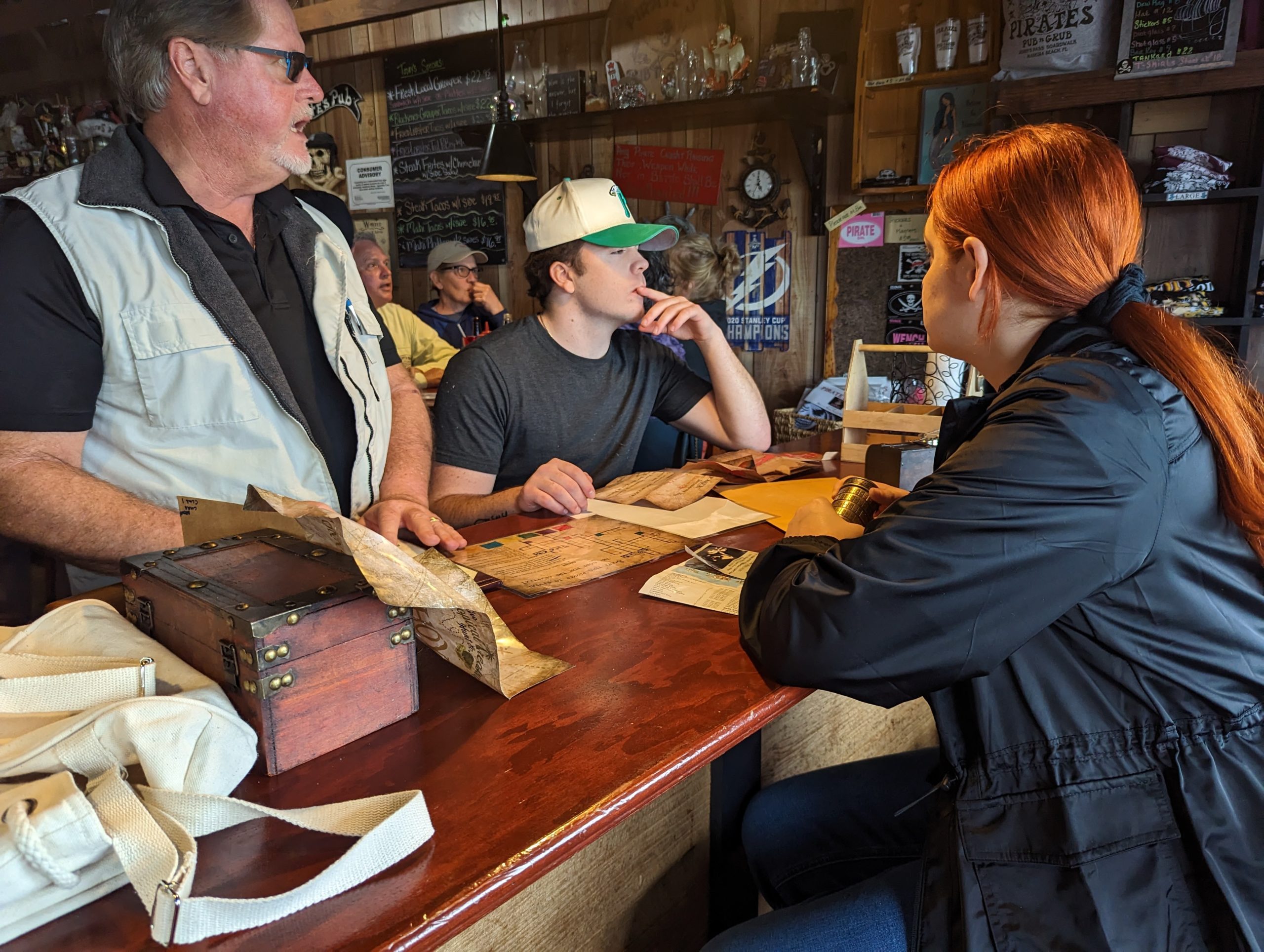 Tropical Treasure Hunt has been offering its premier team building services in St. Thomas, USVI since 2018. Companies that have benefited from its service include USVI Housing Finance Authority, FirstBank, WTJX, Antilles School, VI Montessori School & International Academy, and more. Tropical Treasure Hunt opened its second location in St. Pete Beach in September 2022, and has already begun offering its private treasure hunt adventures in the area.