On a beautiful day in the US Virgin Islands, Fire Chief Shane and his family of 12 were ready for pirates, adventure, and fun! Multiple generations of this incredible family of firefighters were vacationing on Water Island and traveled to St Thomas to look for buried loot and to make family memories on the Salty Piracy Adventure. Shane even showed up with his own eye patch!
The adventure started in Tropical Treasure Hunt's Captain's Quarters, located across the street from Havensight Mall and WICO cruise ship dock. The crew learned about the Golden Age of Piracy and their mission to secure the mythical chalice to reverse the curse of eternal life that plagues the famous Anne Bonny. Then it was time to hunt for an ancient treasure map in the Pirates Treasure Museum, under the guise of a fake tour company. They swiftly "borrowed" the 300-year-old map to help find the chalice and away they went on the rest of their adventure across the island!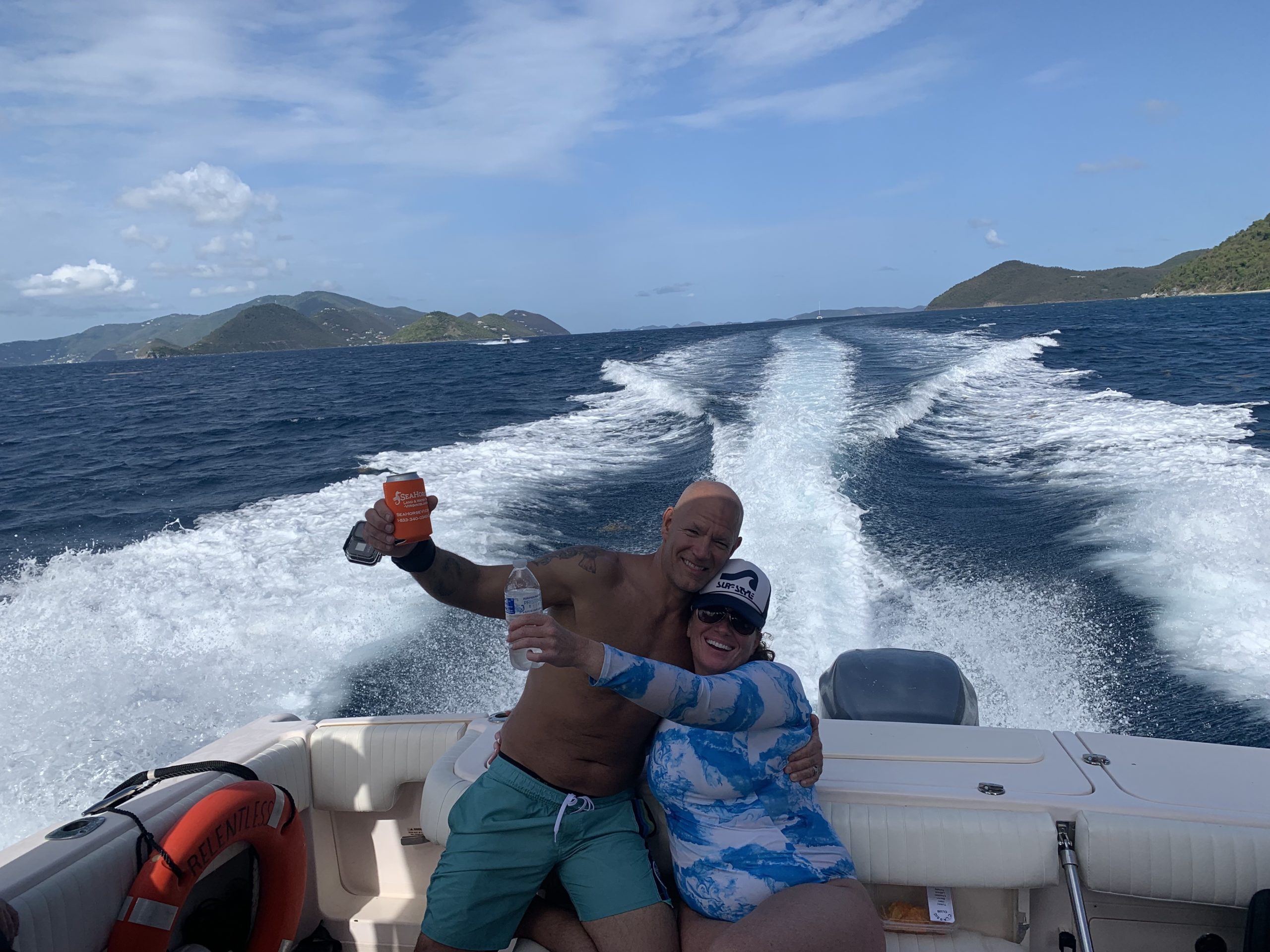 Three different bars, three different top snorkel spots, two islands and two beaches later, the crew was getting tantalizingly close to the buried treasure chest! They met the 300-year-old Anne Bonny who helped them solve the last few clues before uncovering the chest, freeing Anne Bonny from the curse of eternal life.
The adventure and mission were smashing successes!
Watch the video to see highlights of their full day island hopping adventure. For these adventurers, enjoying the best of the USVI in an epic day full of mystery, puzzles and the beauty of the island, was an experience they will not soon forget. Says Shane, "This is Amazing race/escape room/geo cache/pirate scavenger hunt. This is crazy awesome from start to finish. The planning it took for this is insane. This adventure was priceless. Without giving anything away you go to 3 different locations to snorkel, snacks, drinks, and lunch are provided and a full day of REAL adventure."
Click Here to Book this Adventure and make memories that will last for eternity!