While the names of many pirates grace landmarks, bars and restaurants, and natural features, the historical presence in St. Thomas of these more famous pirates is rumor at best. While it is not unlikely that Blackbeard, Sir Francis Drake, Jack Rackham, and other well-known pirates did spend time in St. Thomas as they raided and plundered their way through the Caribbean, documentation of their visits is scarce.
One lesser-known pirate, however, is well-documented to have spent time in St. Thomas, with most dramatic consequences. Jean Hamlin, sometimes spelled Jean Hamlyn, was a French pirate active along the coasts of Hispaniola and western Africa in the late 17th century.
The Setting
At this time, St. Thomas was a Danish colony governed by Adolph Esmit. Esmit had a reputation for allowing pirates to seek safe haven on the island, as long as he received his cut of their booty. Hamlin and Esmit had a relationship, so when Hamlin was pursued by British warships in July, 1683, he sought refuge in the harbor of Charlotte Amalie, St. Thomas.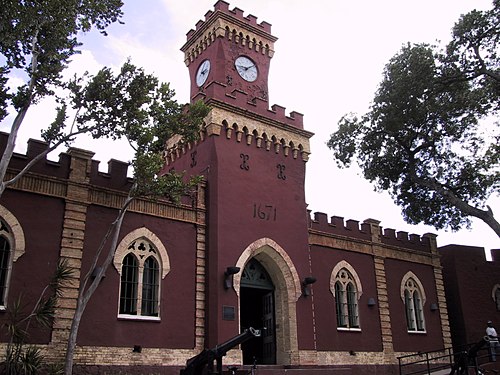 The Story
The British ship, H.M.S. Francis, under command of Captain Charles Carlile, counted on the positive relations between Great Britain and Denmark and chased Hamlin's ship, La Trompeuse, into the harbor. Imagine their surprise when not only La Trompeuse but also the Danish forts along the coast opened fire in defense of the pirate's vessel.
The ship retreated, only to wait for the cover of night. While the pirates enjoyed their shore leave, two small boats from the warship silently rowed into the harbor and lit La Trompeuse ablaze, burning her to the waterline.
What Happened Next?
Most accounts agree that Hamlin and crew escaped, and that Hamlin went on to captain La Nouve Trompeuse and continue his dastardly deeds. However, the fate of the treasure aboard La Trompeuse and the ultimate fate of Jean Hamlin remains lost to history.
To read more about Jean Hamlin, visit https://education.nationalgeographic.org/resource/pirate-caribbean or visit the Pirates Treasure Museum. To hear more theories about the fate of Jean Hamlin and his treasure, check out one of our pirate-themed adventures at Tropical Treasure Hunt in St. Thomas.