Introduction
Have you ever wanted to have an escape room in your own backyard? Well, now you can! 
Tropical Treasure Hunt's Mobile Escape Room Tent is available for rent for private parties and other events in the St. Thomas and St. Pete Beach locations. The tent also features regularly at St. Thomas and is a key component to the Corporate Team Building and Youth Wellness & Development events.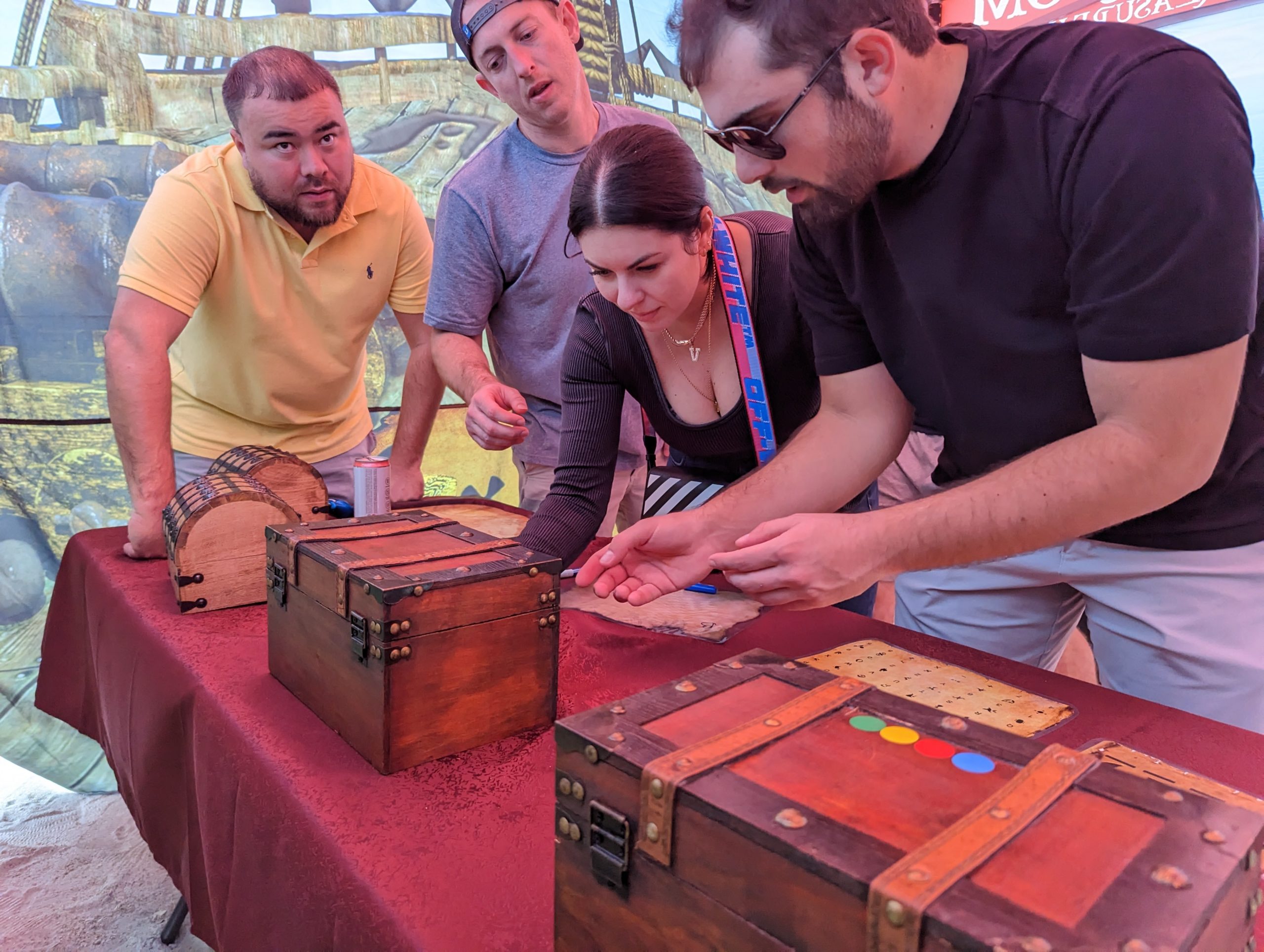 What Is It?
Also known as "Escape Blackbeard's Curse," the Mobile Escape Room is 30 minutes of escape room fun packed into a portable tent designed to look like the Queen Anne's Revenge, famed pirate Blackbeard's flagship vessel. Upon entering, guests are placed under Blackbeard's Curse and must escape by unlocking 7 lock boxes. Some clues are provided to get you started, and others turn up along the way as you open boxes to help you progress. Some clues are even hidden in the walls! The activity is perfect for groups of 5-6 but groups as small as 2 can be successful.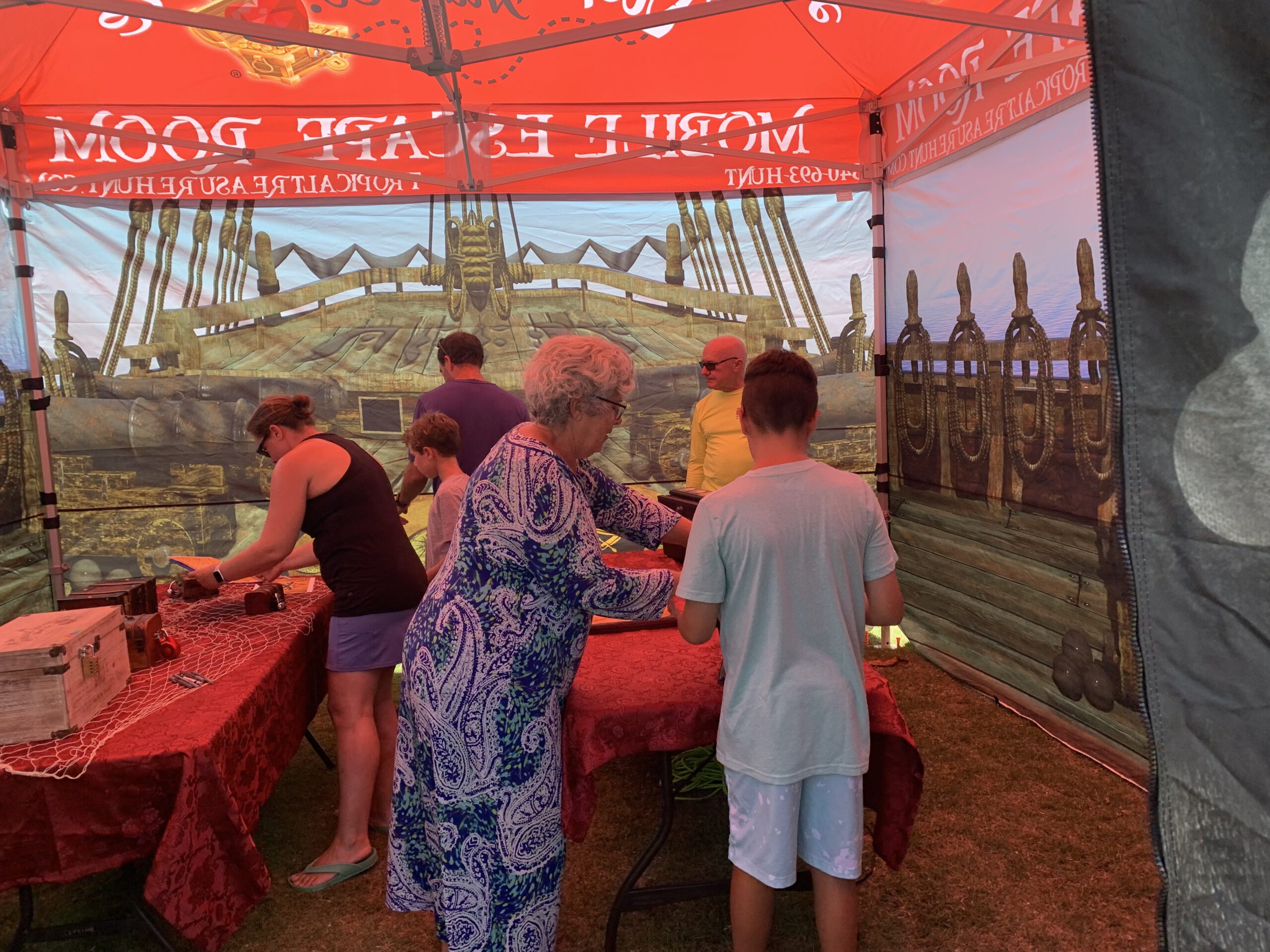 Where Is it Used?
So where can I find this Mobile Escape Room Tent? It is available for rent for private parties and events, most recently a 9th birthday party at the Yacht Club. It also features weekly at Margaritaville Resort for guests there. The escape room tent is also a big part of corporate team building and youth wellness & development events. It helps teams focus on cooperation, time management skills, and delegation. The team with the fastest time wins the competition. 
A rental comes with the tent, all props, and a guide to run it. The guide will help with timing and clues. You may ask, "Do I need escape room experience to get it done?" No! Anyone can enjoy the Mobile Escape Room Tent, escape room novices and aficionados alike. Want a talented pirate to join the fun? You can upgrade the rental to have a true swashbuckler to help you break Blackbeard's Curse! 
Find out how you can rent the Mobile Escape Room Tent here by contacting Anthony.