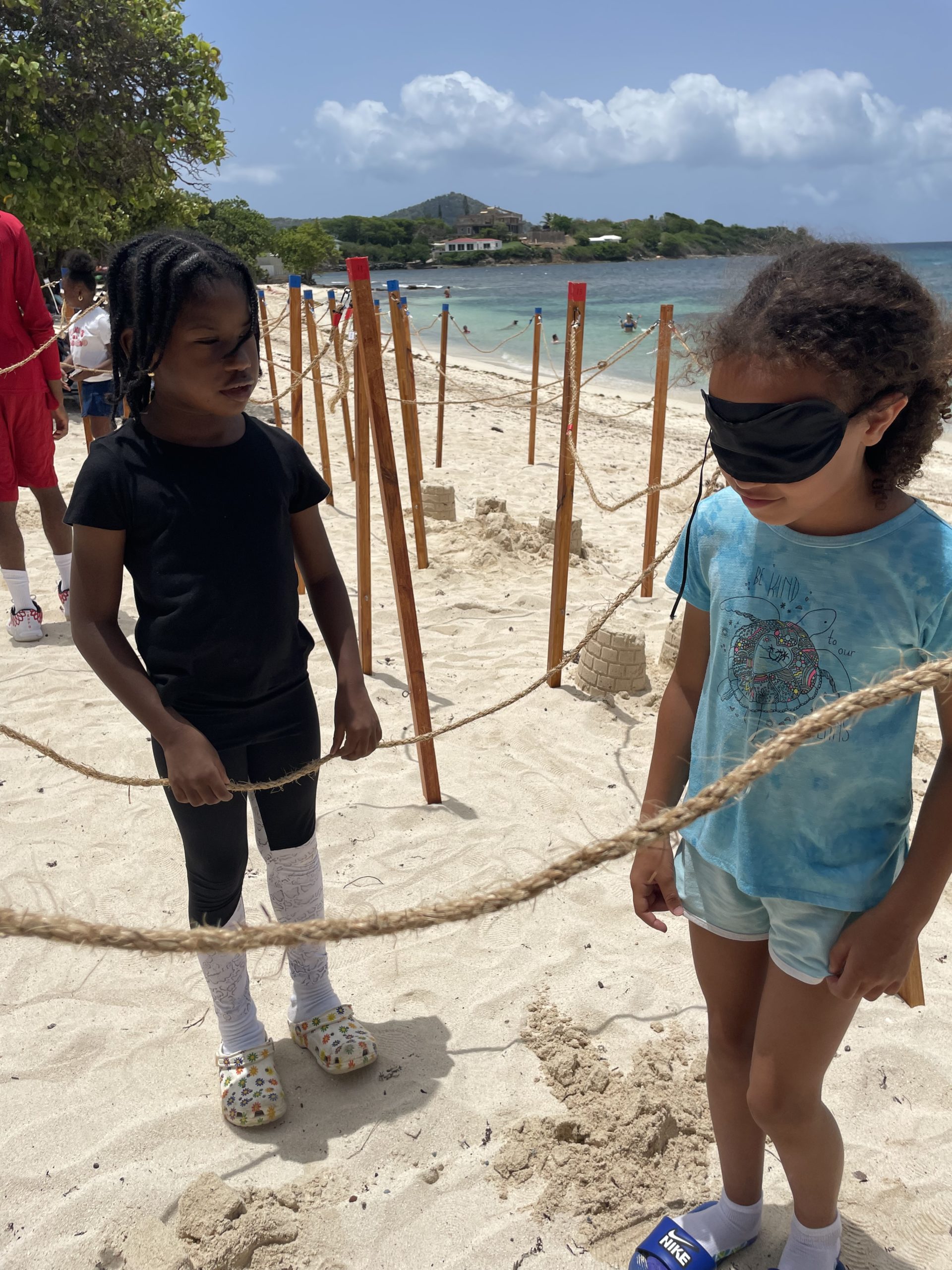 Introduction
Since its very beginning, Tropical Treasure Hunt has had a mission. This mission is to "create memorable adventures that bring people together." This mission has been evident in the hundreds of private group tours the company has led over the years: families become closer, friendship bonds are strengthened, and everyone leaves with a smile on their face. While guests of all ages enjoy a Tropical Treasure Hunt, the crew has long observed that children often feel the magic the most. Their sheer joy shows in the look on their faces when the treasure is uncovered and in their exclamations when the chest is opened.  
In addition to its private treasure hunts, Tropical Treasure Hunt has a history of successful corporate team building adventures. Employees who have experienced a professional development day with Tropical Treasure Hunt not only have a blast but also report feeling more engaged in their workplace and more positive feelings towards their coworkers. With this proven success and with the children's enjoyment of the treasure hunts, it was only natural to bring the two together to provide a wellness and development program geared towards youth.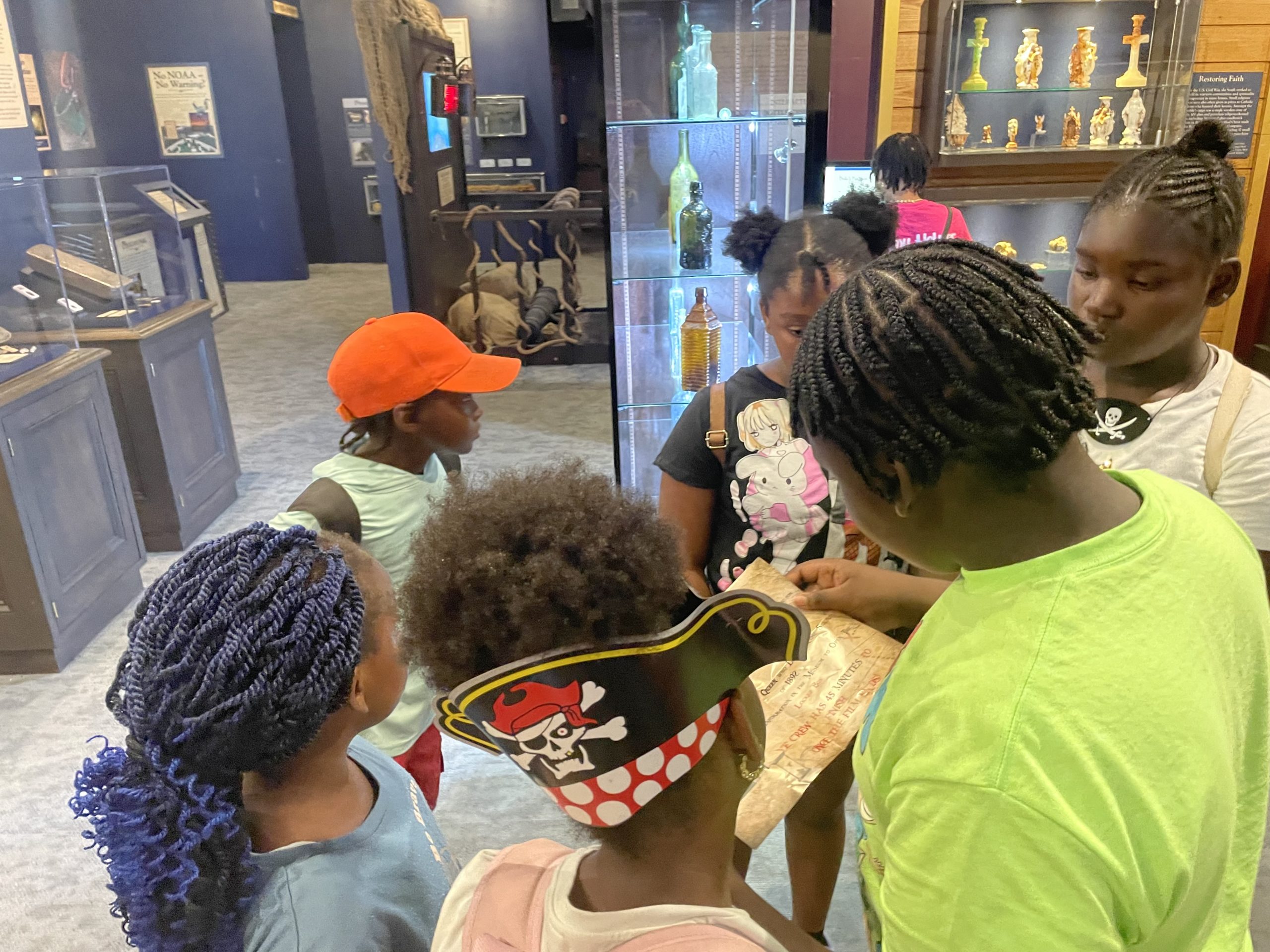 By their design, Tropical Treasure Hunt's teambuilding and treasure hunt activities naturally dovetail with the tenets of Social Emotional Learning (SEL). Each activity has a clear sequence, involves learning and teaching each other through physical activity, has a focused goal, and begins with explicit instructions from the guides. These procedures adhere to the SAFE (Sequenced, Active, Focused, and Explicit) principles of learning which are critical components to SEL instruction.  
What is SEL?
SEL is an acronym for social-emotional learning. The Committee for Children defines SEL as "the process of developing the self-awareness, self-control, and interpersonal skills that are vital for school, work, and life success" (Committee for Children). SEL has long been an important part of academic and personal development for students but has become an increased priority in schools and youth organizations after the COVID-19 pandemic. SEL activities enhance students' connection to school, improve classroom behavior, and raise academic achievement.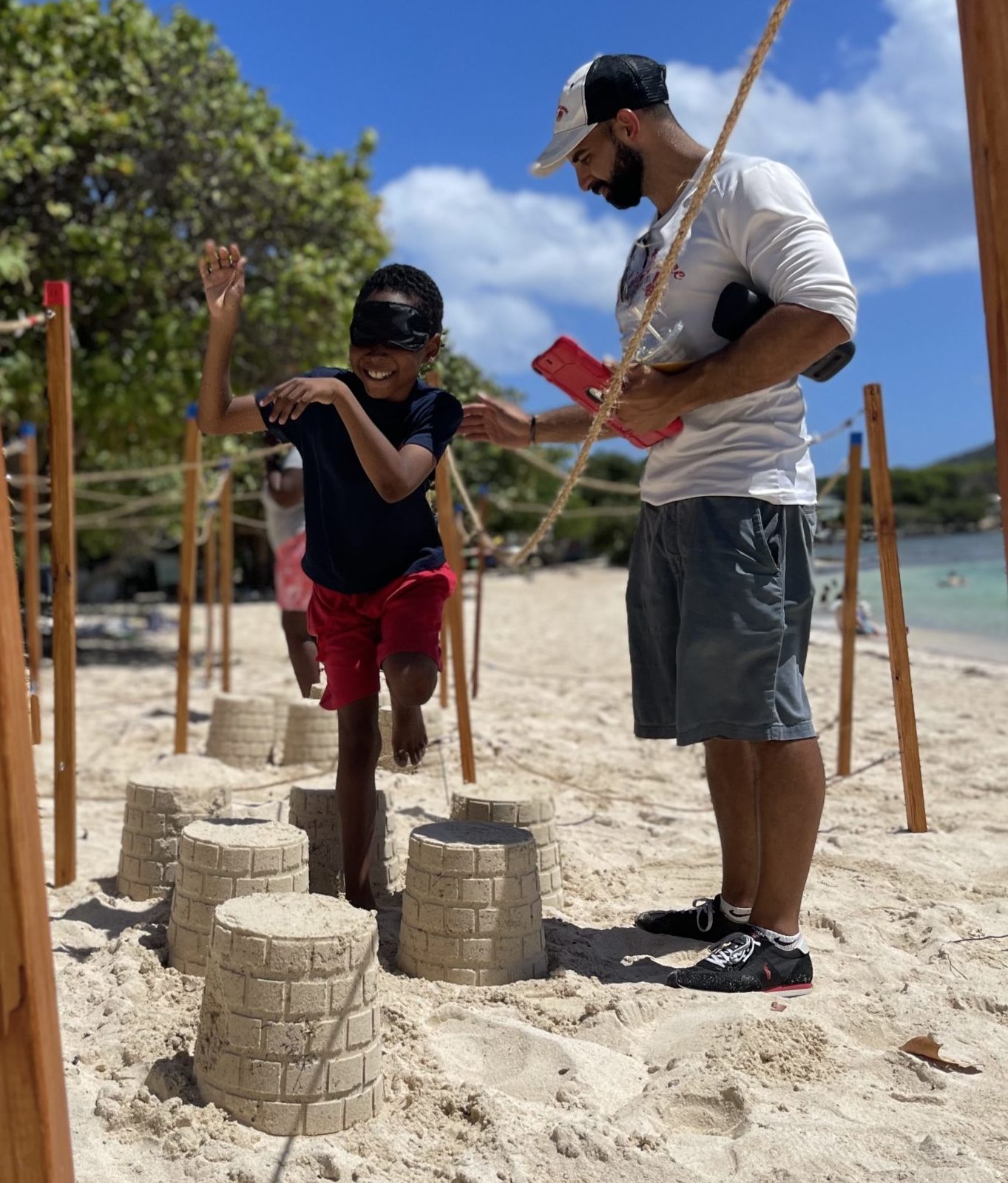 This increased connection supports the children's greater success in their lives outside the classroom and beyond. Students who have gone through SEL programs score as much as 13 points higher on tests and have 6% better high school graduation rates, based on research from Collaborative for Academic, Social, and Emotional Learning (CASEL), the University of Illinois at Chicago, Loyola University, and the University of British Columbia. 
So where does Tropical Treasure Hunt come into this? In addition to the SAFE principals of learning, CASEL recommends that each SEL activities includes at least one of five components: self-management, relationship skills, responsible decision-making, self-awareness, and social awareness. These components are integral to each of Tropical Treasure Hunt's team building activities.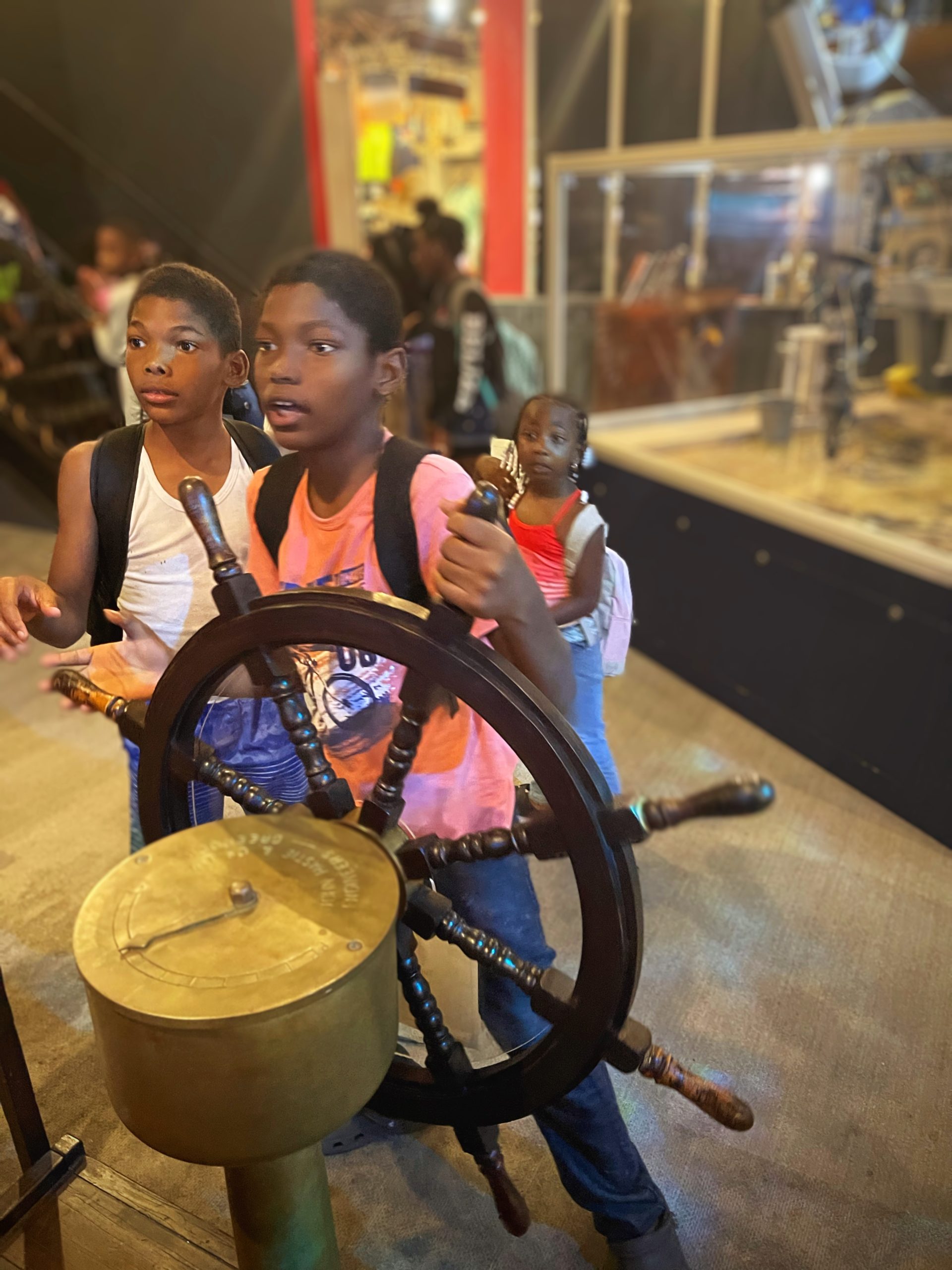 The groups are divided into smaller teams that compete to be the first team to reach the treasure. By working together as a team to achieve a common goal, children practice their relationship skills and social awareness. Each team has a captain, so this child has the additional responsibility of making final decisions for their team. Students practice these important behaviors during the competitions, which result in a prize for the winning team but are low-risk situations. Tropical Treasure Hunt works closely with the adult leaders of each group to ensure that the behaviors emphasized in each custom event support skills already being developed in classroom settings. 
Youth Hunts in 2023
Since Tropical Treasure Hunt has turned its attention towards SEL-specific adventures, the program has been a huge success. They have hosted SEL programs for the Boys & Girls Club of St. Thomas/St. John, the Girl Scouts, and the Department of Parks & Recreation Summer Camp. Part of what makes Tropical Treasure Hunt's programs so unique is that each event is tailored to meet the specific needs of each group. There are a variety of activities that the groups can select, depending on factors such as location of their event and what skills they want to emphasize. The events this summer included the Blindfolded Maze, the Pirate Wits Competition, Create A Castle, and Archery Tag competitions.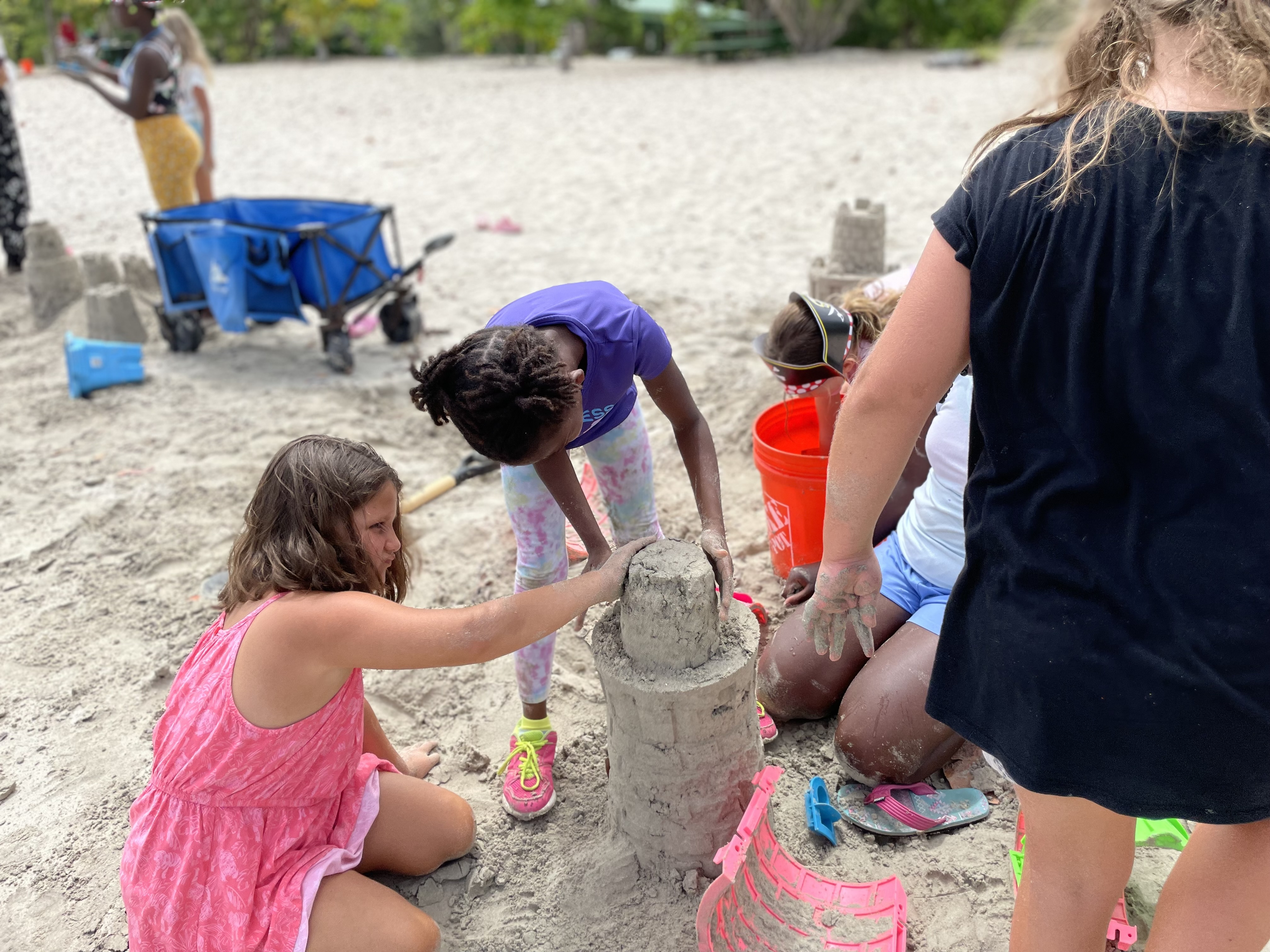 The Activities
In the Blindfolded Maze, one teammate is blindfolded and must navigate through a rope maze filled with obstacles such as sandcastles and dead ends. Their partner verbally guides them from the guide box near the start of the maze. Time penalties are added for touching the ropes or obstacles and the team with the fastest time wins. The event tests competitors' communication and listening skills while developing empathy for their teammates, enhancing their relationship skills.  
The Pirate Wits competition tests the children's cooperation and time-management skills, which contributes to their responsible decision-making and self-management. The teams visit the Pirates Treasure Museum and have 45 minutes to answer Golden Age of Piracy and St. Thomas history trivia questions. The team with the most correct answers wins.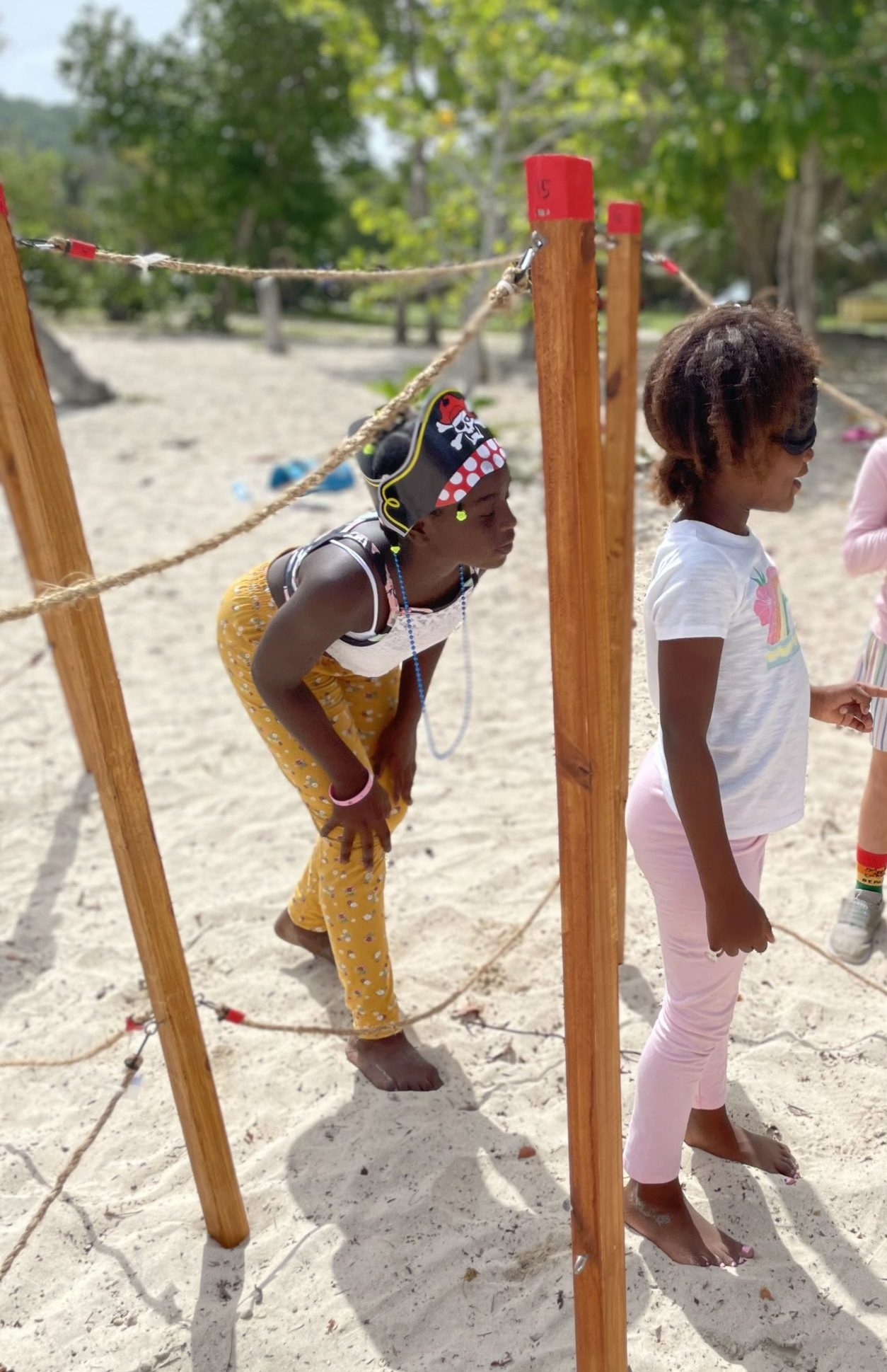 Archery Tag develops critical thinking, strategy, and leadership skills. These skills all contribute to social and self-awareness as well as relationship skills. Teams shoot each other with foam-tipped arrows while dodging and hiding behind shields. The team captain must figure out the best strategy to win and everyone must stay cool under pressure. The team with the last warrior standing wins. 
The Create A Castle competition allows the children to get their hands in the sand while exploring their imaginations. The children must work in teams using the unique Create A Castle molds created by Shark Tank success Kevin Lane to build sandcastles. The castles are judged on their creativity, durability, and the team's cooperation. Working together on a creative project improves children's social awareness and relationship skills.  
By their nature, Tropical Treasure Hunt activities lend themselves to developing the skills crucial to social-emotional development in children. These social and emotional skills, including self-management, relationship skills, responsible decision-making, self-awareness, and social awareness, contribute to children's academic success in school. Both academic and social success have an equal importance to children's success as adults. Tropical Treasure Hunt, by adhering to the SAFE principles of learning (Sequenced, Active, Focused, and Explicit), ensures that these skills are taught in a meaningful, effective way while providing an exciting and fun-filled day for youth groups. There is no doubt that the children will have a memorable adventure that brings them together, which has been Tropical Treasure Hunt's mission from the beginning. 
Sources
Stringer, Kate; July 12, 2017; Social-Emotional Learning Boosts Students' Scores, Graduation Rates, Even Earnings, New Study Finds; The 74; https://www.the74million.org/article/social-emotional-learning-boosts-students-scores-graduation-rates-even-earnings-new-study-finds/ 
Committee for Children; What Is Social-Emotional Learning? Helping Everyone Thrive; https://www.cfchildren.org/what-is-social-emotional-learning/#:~:text=Social%2Demotional%20learning%20(SEL),academically%2C%20professionally%2C%20and%20socially