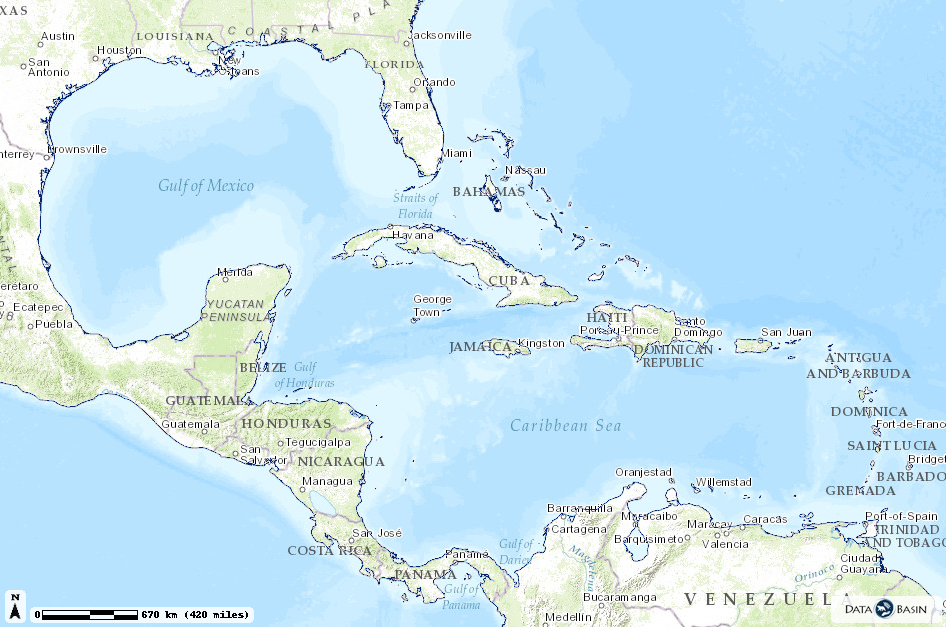 Introduction
Pirates, historical and legendary, have long captured the imagination of the young and young at heart everywhere. The Golden Age of Piracy was a period in history when pirates were the most active, from about 1650-1720, although pirate activities continued well into the 1800s (and to this day). Much of the activity of the Golden Age of piracy occurred in the Caribbean and the Gulf of Mexico. Naturally, due to its location between these two areas and its geographical features of many bays and small islands, the west coast of Florida was a perfect spot for pirates and privateers to make port and even bury their treasure.
Many pirates, based both in fact and legend, form the history of St. Pete Beach and the surrounding Pinellas County Beaches. Pirates make up the identity of many activities and events in the area, even a major professional sports team in Tampa Bay. But who were these pirates? What is their story? And what is the lasting effect they have had on the Tampa Bay area.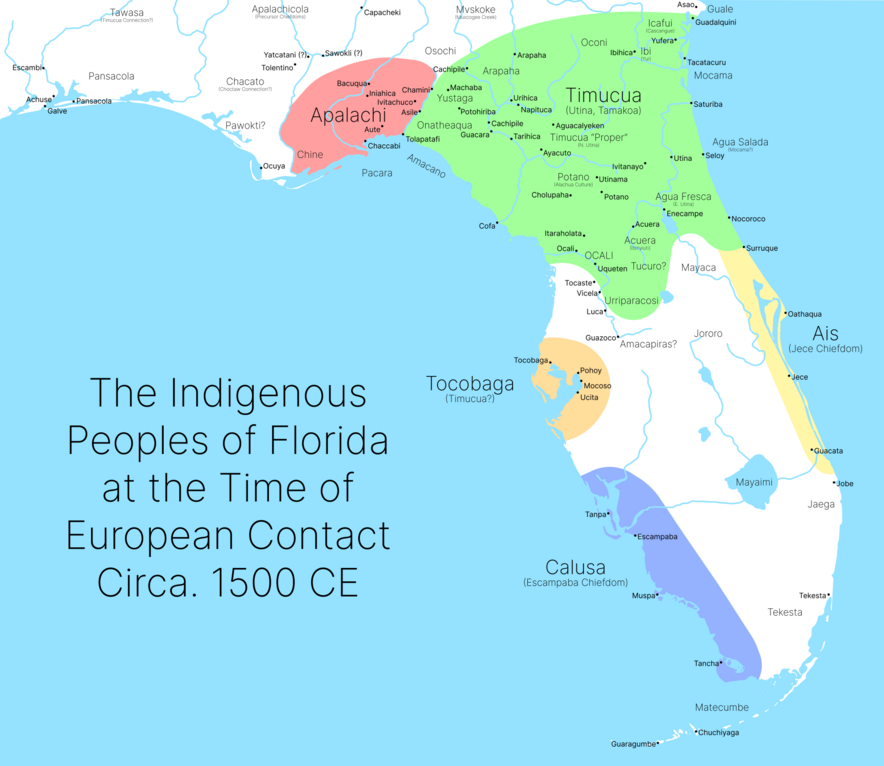 First Inhabitants
The Tampa Bay area was first inhabited by various Indigenous groups including the Tocabaga, Mocoço, Pohoy, and Uçita. Spanish conquistadors first arrived in the area in 1528 and began the process of colonizing the area and decimating the inhabitants. By the 18th century, many pirates and smugglers were taking refuge in the many small bays and islands in the area. These pirates were also complicit in the enslavement and trade of Indigenous people and Africans in the region. 
Pirates in the Area 
While pirates make up a major part of the identity of the Tampa Bay area, the historical records are very rare. The records that do exist are sparse and lack detail but have long captured the imagination of locals and tourists alike. 
Henry Ross
Ross allegedly captained under Jean Lafitte, a well-documented New Orleans pirate. Ross Island was the base of his stronghold, and he was supposed to have buried treasure there. The island was eventually named after a 19th century inhabitant Lorenzo Ross. 
Henry Castor
Castor was an English pirate who sailed the Gulf waters in the mid-1700s. Egmont Key was formerly known as Castor Key, according to some historic maps. 
Ben Margoza
Margoza is an interesting pirate, because while the stories about him are unsubstantiated, they are highly detailed. He was allegedly an English priest in the 1640s who was loyal to King Charles I and fled to the Virgina Colony when Oliver Cromwell took over. Allegedly, as a former priest, he was a staunch observer of the Sabbath. Apparently when a Spanish warship attacked Gulf City on a Sunday, he ordered his men not to retaliate. At the stroke of midnight, they fought back and sank the ship. Also, when Oliver Cromwell's reign ended and King Charles II took the throne, a British ship came to fetch Margoza and he returned to England and was knighted. However, he is not included in the "Knights of England," "a complete record from the earliest time to the present day of the knights of all the orders of chivalry in England, Scotland, and Ireland, and knights of bachelors, incorporating a complete list of knights bachelors dubbed in Ireland" (Kite-Powell, Rodney).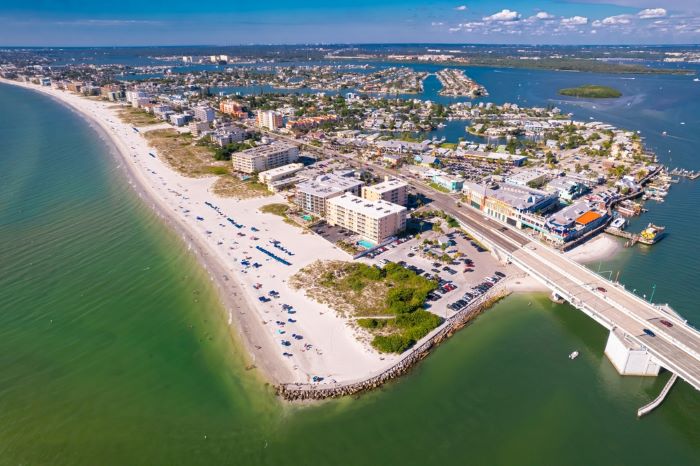 John Levique
Levique was a French peasant working as a cabin boy on a Spanish sailing vessel. The ship was ambushed by pirates and given a choice to join the crew. He did, worked his way to the top of the crew, and captained his own vessel. Levique did not like to kill or take prisoners for ransom, and so he did not amass a large treasure, but he allegedly buried a small amount off the West Coast of Florida. He retired and became a turtle farmer. He and his pirate partner Joseph Silva were returning from a turtle sales trip in New Orleans when the Great Gale, a major hurricane, hit the area. When they returned, he discovered that the hurricane had wiped out the part of the island where he had buried his treasure. He sailed through this channel, and it was named John's Pass. John Levique Pirate Days, a festival including pirate ship battles, pirate "invasions," and boat shows, takes place the second week of June. 
Louis D'Aury
This French pirate was born in Calais, France, circa 1707. He joined the Navy at 15, but his ship sank in Martinique. He survived the sinking and found passage on a merchant ship heading for New Orleans. While there, he secured a berth on a ship with pirate John Lafitte and was eventually placed in command of one of his ships. After many raids, he was supposed to have amassed 11 chests of gold and silver, valuing around $14,000,000. After 1818, his name drops from history and no details of his death are known, but legends of his buried treasure on Honeymoon Island abound. Some stories say there is a concrete vault loaded with treasure. Others say there are 3 brass cannons buried with loot, and a third version tells of 3 treasure chests buried on the northern shore of the island marked by the ship's anchor. D'Aury also supposedly founded Aurytown, a pirates' haven on Honeymoon Island, although there is no official record of this town. 
Sources
"History of Treasure Island Florida;" Michael Suib, Leaf Group; USA Today; https://traveltips.usatoday.com/history-treasure-island-florida-28193.html 
"Information on Treasure Island Beach in Florida;" Emily Retherford, Leaf Group; USA Today; https://traveltips.usatoday.com/history-treasure-island-florida-28193.html 
"A Brief History of Treasure Island;" Treasure Island; https://www.mytreasureisland.org/visitors/about/index.php 
"The True History and Swashbuckling Myth Behind the Tampa Bay Buccaneers' Namesake;" Nora McGreevy; Smithsonian Magazine; https://www.smithsonianmag.com/history/true-history-and-swashbuckling-myth-behind-tampa-bay-buccaneers-namesake-180976918/ 
"Pirates, real and legendary, left their mark on Tampa area;" Rodney Kite-Powell; The Tampa Tribune; https://www.newspapers.com/image/343109220/?clipping_id=66479185&fcfToken=eyJhbGciOiJIUzI1NiIsInR5cCI6IkpXVCJ9.eyJmcmVlLXZpZXctaWQiOjM0MzEwOTIyMCwiaWF0IjoxNjkwOTk5MTc5LCJleHAiOjE2OTEwODU1Nzl9.S_Fr_TY-ZbRIiM0ixkxer9b8LeepeerYaRu47OTDEhU 
"The mysterious history of John Levique lives in legends;" Tampa Bay Newspapers; https://www.tbnweekly.com/beach_beacon/article_718fd280-b775-59f5-ab2b-98957c24fa3d.html 
Ye Mystic Krewe of Gasparilla Calendar of Events; https://ymkg.com/calendar-of-events/ 
"Pirates of Tampa Bay, FL;" Trap Rock Blog; https://www.treasurenet.com/threads/another-tampa-bay-pirate.535619/