The St. Thomas & St. John Girl Scouts Overseas value connection, life skills, and cooperative learning by doing. Tropical Treasure Hunt embodies these capabilities in their team treasure hunt experiences. Combining these values and Tropical Treasure Hunt's experience made the perfect day of learning, fun, and teamwork for the Girl Scouts.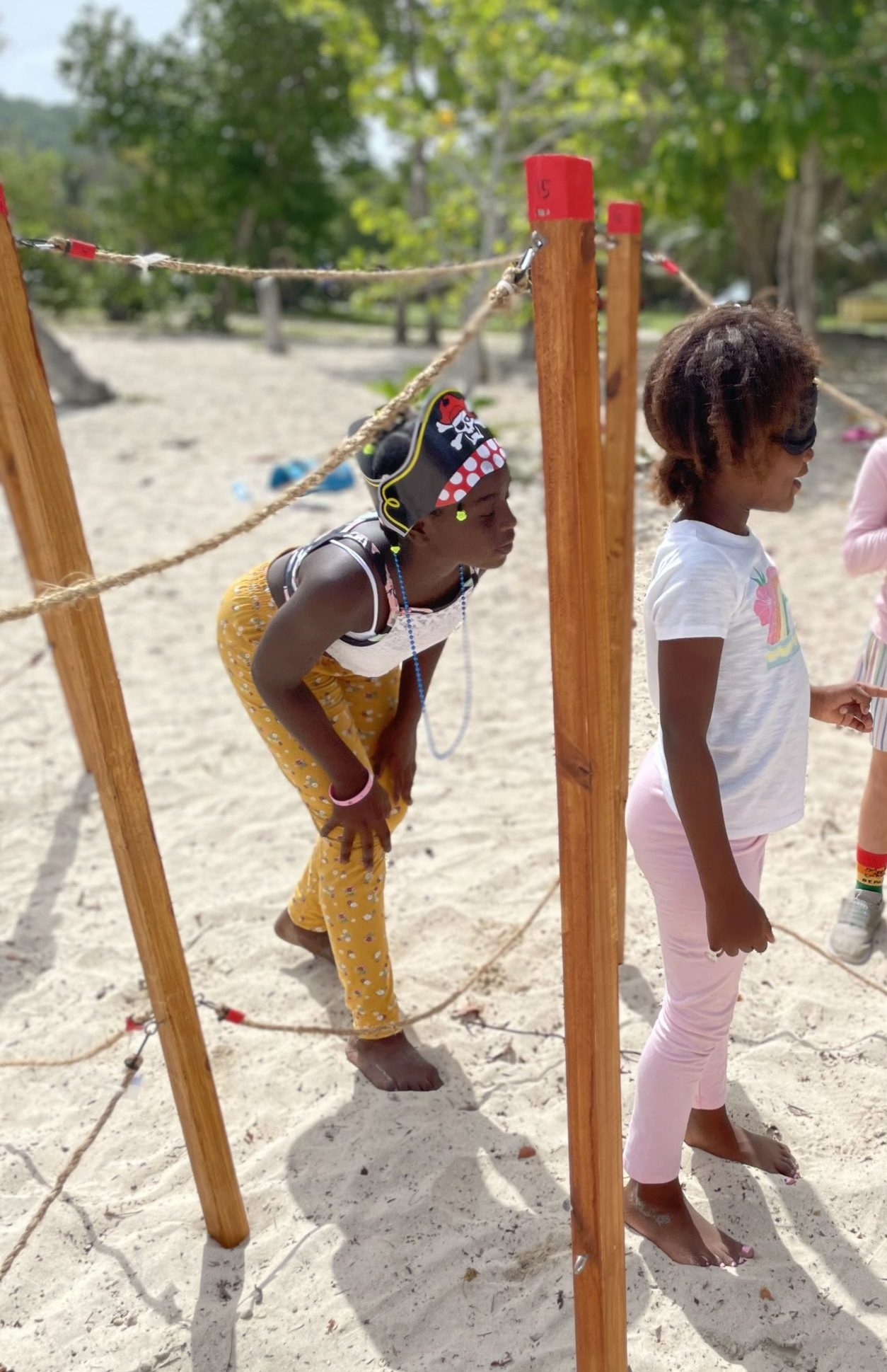 They met at Magen's Bay and enjoyed several different events before uncovering the buried treasure. The Blindfolded Maze tested the girls' communications and listening skills, as well as their balance. One team member is blindfolded while another directs them through the maze, avoiding the rope borders and many obstables throughout. Time penalties are given for touching the ropes or obstacles. The team with the fastest time wins.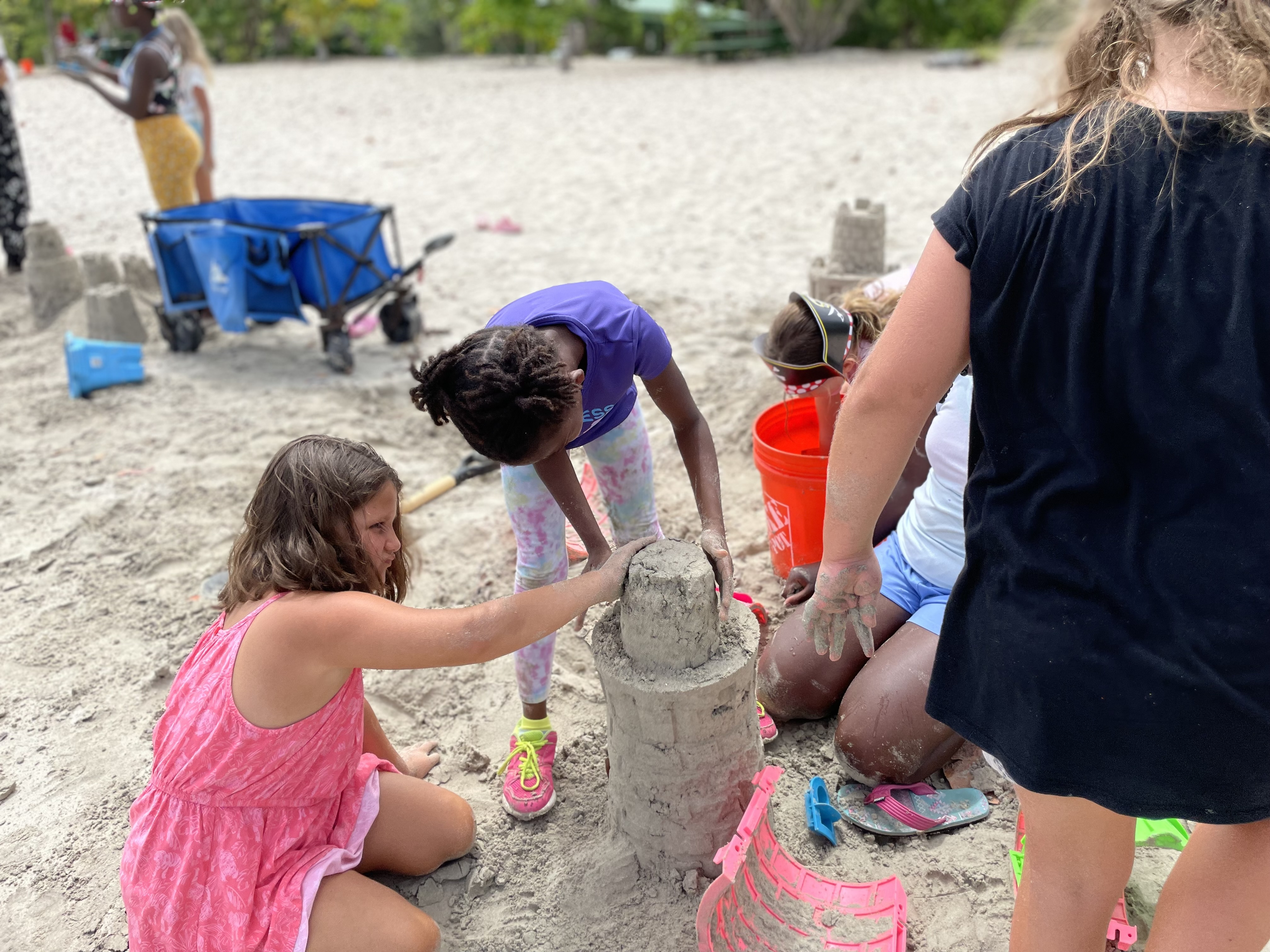 The Create-A-Castle competition allowed the children to get down and dirty in the sand while exercising their creativity and collaboration. The castles are judged by their creativity, durability, and the team's collaboration.
The Girl Scouts had a blast with Tropical Treasure Hunt. The best kind of learning doesn't feel like learning, and this is what a day with Tropical Treasure Hunt provides. By playing games and participating in competitions specifically designed to develop important life skills, the children are able to practice the skills in a fun, low-pressure environment. Tropical Treasure Hunt is the Virgin Islands' premier team building service, hosting similar events for other student groups and businesses. Find out more about Tropical Treasure Hunt's team building services here.